The amount of foreign tourist come to Vietnam jumping to 10.6 %
On December 23rd, the Vietnam General Department of Statistics announced foreign tourists jump to 10.6% compare with 2012, approximately 7 572 million arrivals.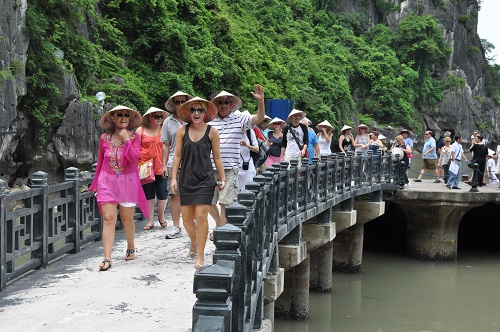 Vietnam attracts foreign tourists
Tourists come to Vietnam with various purposes. Tourists with tourism purpose is about 4 64 million arrivals jumping to 12.2%. Foreigners come to Vietnam with working purpose is about 1.26 million arrivals jumping to 8.7%. Foreigners who come to Vietnam to visit their relatives is about 1.27 million arrivals jumping to 9.4%.

Tourists enter Vietnam by air is approximate 5.98 million arrivals jumping to 7.2% compare with 2012. Foreigners who enter Vietnam by seaway is about 193 000 arrivals and 1.4 million arrival by land jumping to 41.9%.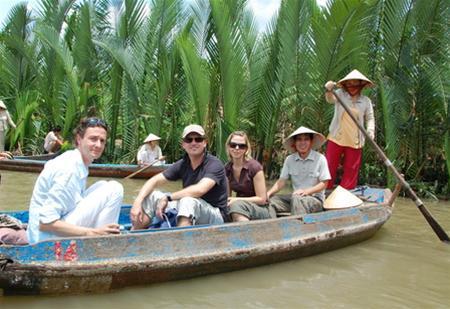 Foreign tourists visit Vietnam northern
According to Vietnam General Department of Statistic, some countries and areas enter Vietnam also raise in 2103 compare to 2012. Chinese people enter Vietnam about 1907.8 thousand arrivals jumping to 33.5%. Korean enter Vietnam approximately 748.7 thousand arrivals. Japanese comes to Vietnam is about 604.1 thousand arrivals jumping to 4.8%. Cambodian people enters Vietnam is about 342.3 thousand arrivals jumping to 3.1%.
Malayan enters Vietnam approximately 339.5 thousand arrivals jumping to 13.5%. Australian enters Vietnam around 319.6 thousand arrivals jumping to 10.3%. Russian enters Vietnam is about 298.1 thousand arrivals. English arrive Vietnam is around 184.7 thousand arrivals jumping to 8.4%. Philippine arrive into Vietnam is about 100.5 thousand arrivals jumping to 1.3%. Indonesian enters into Vietnam is about 70.4 thousand arrivals jumping to 15.7%.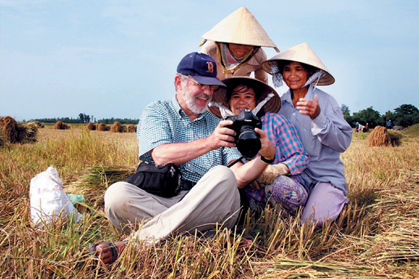 Foreign tourists with Vietnamese in the field
However some foreign tourists enter Vietnam decrease such as American, Taiwan, Singapore, French, Canadian, Lao and German.
According to Vietnam tourism's project by 2020, Vietnam tourism will focus on central and develop toward solidity high quality. The target of 2020, tourism will become main point of economy with balance, modern and professional infrastructure. Tourism's products will convey various culture of Vietnam to travelers.

Vietnam's target is 8 million foreign arrivals in 2014 and 40 million domestic arrivals and tourism's income is about 220 000 billion VND.
Have a nice day!
By Vietnam-evisa.org team