The first ao dai dress festival in Ho Chi Minh city
The first ao dai festival 2014 will take place in 2 days March/08/2014 and March/09/2014 at Dam Sen cultural Park in Ho Chi Minh city with them ao dai and flower.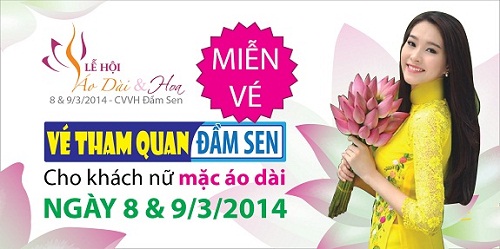 Ao dai festival in Vietnam
Ao dai is traditional dress of Vietnamese people. The first time Cultural, Toursim and Sport accompany with Phu Tho tourism company, Dam Sen Cultural Park hold ao dai festival at Dam Sen Cultural Park on March/8/2014.
The festival program includes many activities to introduce, display ao dai products and accessories from designers and enterprises such as ao dai for office, ao dai for wedding. In addition, there are many cultural activities, arts such as exhibition with them ao dai through war, seminar, special talk about ancient and modern ao dai, consultants about how to choose beautiful ao dai, ying and yang philosophy in ao dai costume of Vietnam.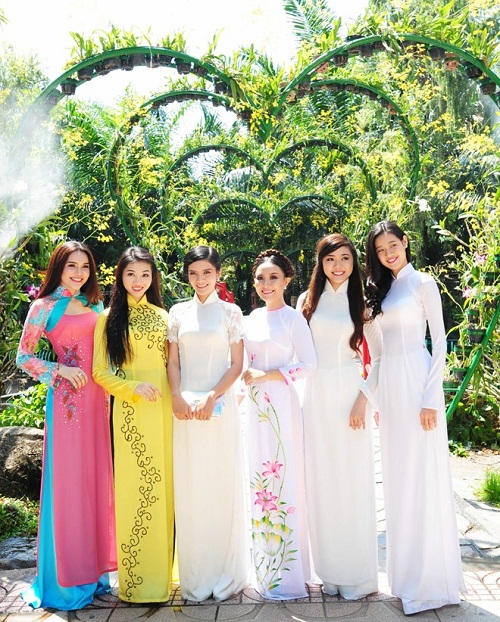 Many kinds of ao dai will be showed at Dam Sen Park
Moreover, there are also programs such as drawing ao dai on the paper, contest charming dresses, and exhibition beautiful ao dai selection.
The remarkable aim of this festival is to introduce visitors the charm of ao dai combined with innovative lines in harmony with modern life. Thereby, it creates an opportunity forVietnam women to use ao dai in daily life or working environment and special ceremonies such as wedding.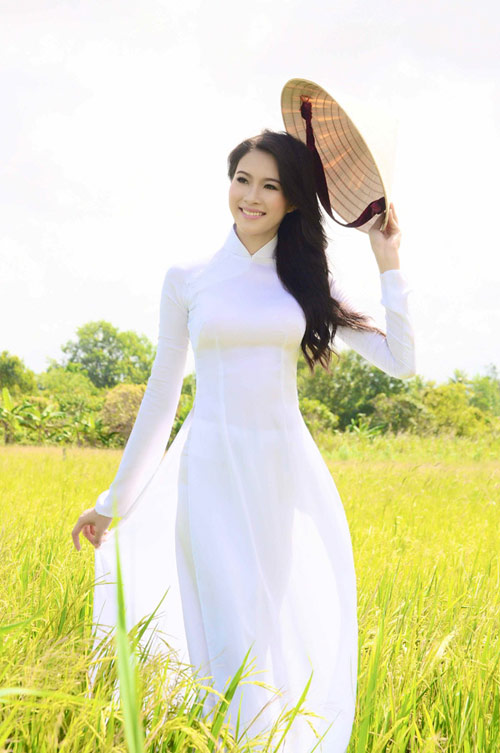 Ao dai Vietnam
The first ao dai dress festival 2014 aim to honor traditional values, gentle beauty of ao dai dress and traditional dress of women in Vietnam. This is an opportunity to introduce to visitors the image of Vietnamese's ao dai dress through long period, exchange between public and designers, artisans.
It is expected to welcome over 50000 people to visit and exchange culture. According to administrator board, the entrance fee are free for those who wear ao dai dress to enter in order to set record with most people wear ao dai dress.
Have a nice day!
By Vietnam-evisa.org team