THE MOST ATTRACTIVE BARS IN HANOI
Recently, the young of Hanoi has many choices with the different bars like Barbetta, Yolo or Hero. Most of the bars decorate uniquely and serve many different customers.
Barbetta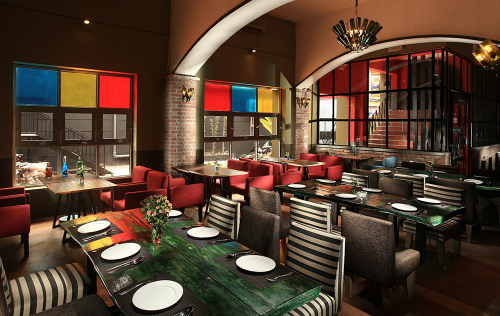 Barbetta has style mine.
Barbetta has style mine with DJ dais is a "goong" car made by wood, around enclosed by iron. The light in here is gentle with the boisterous music.
The bar has DJ weekly and the musical bands play violin to serve customers. Some of drinking water are beer, cocktail,... Or games of entertainment include billiard, foosball helping you relax after a day worked busily.
+84 bar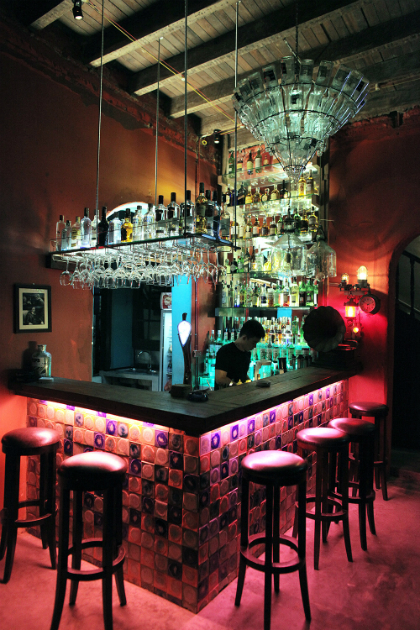 +84 bar also serve Trinh Cong Son's songs.
At +84 bar, the wide garden which is in the rear of the bar becomes the place to help visitors sit down and mix in nature. Inside the bar also have tables for couple or group of four people. The most unique thing in here is two wine rooms with all kinds of classy.
The owner – Giang Trang also seems like a part of the soul of +84 bar. This place serves music for customers with Trinh Cong Son's songs, Jazz music, Rock n Roll helping you forget sorrows in your life. Located 23 Ngo Van So street.
Yolo bar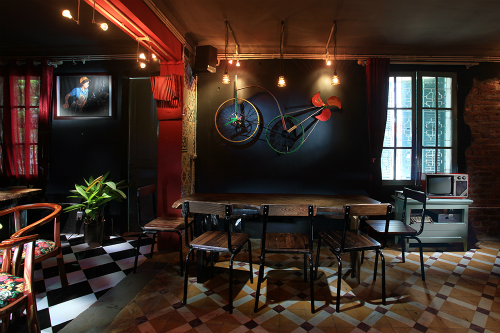 The decoration in Yolo bar mostly is antiques.
Located 32C Cao Ba Quat street, the biggest impressive when you come Yolo bar is the decorations made by antiques, it enhances the antiquity of the bar. At the terrace, you can set up BBQ party with friends.
Hero bar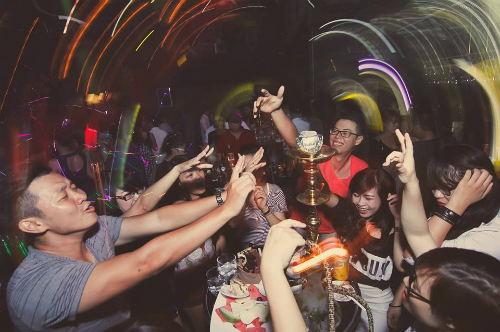 Hero bar is often boisterous after 10:00PM.
With the convenient position for cars and motorcycles comes Hero bar very easily. The first impression with this place is DJ dais made by top of old cars, painted blue. 2nd floor, the bar has sofa for customers to drink and talk with friends while 1st floor uses drums to make water table. It's very unique, creative.
Source: Vnexpress