The most beautiful waterfalls in Vietnam
Vietnam has always been known for its beautiful natural scenery, majestic waterfalls on across the country can demonstrate this very clearly.
Ban Gioc waterfall – Cao Bang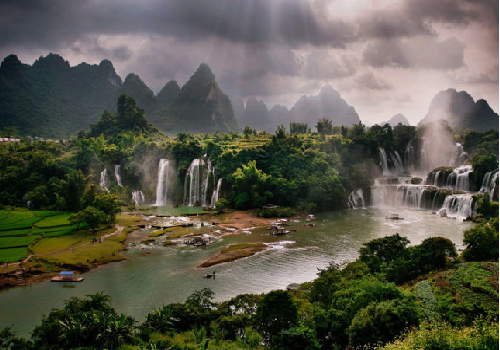 Ban Gioc waterfall located in the north, 89km from Cao Bang town. It is considered as the most beautiful waterfall in Vietnam and famous for one of the attractive scenic in the world. From afar, visitors can already hear impetuous pouring water. The waters pouring down from a height of 30m, over many consecutive limestone floors with white foam made extremely spectacular beauty to this waterfall.
Tac Tinh waterfall, Son La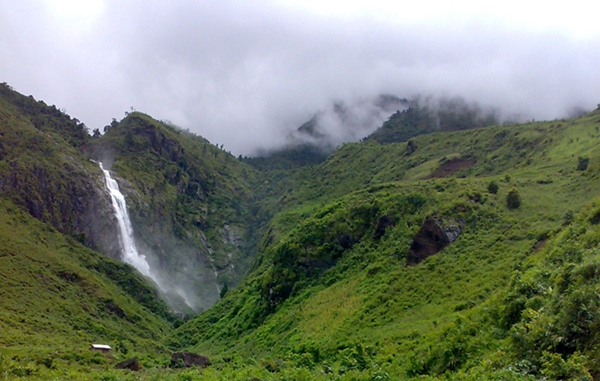 Tac Tinh waterfall originates from the majestic Hoang Lien Son mountain range, about 130m high, 130m high, pouring down vertically, foot waterfall is about 40m wide with a large about 200m2. Standing at eye level, waterfall appears like charming picture.
Pongour waterfall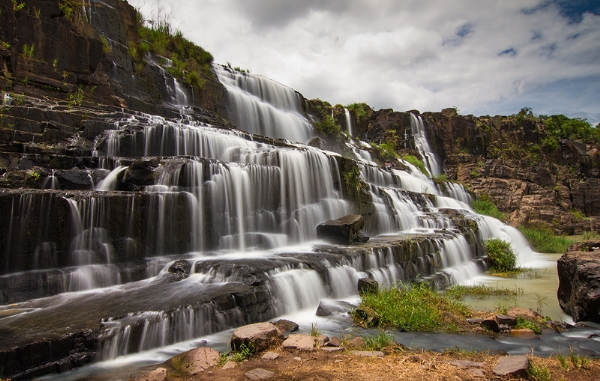 Pongour waterfall also known as Seven-storey waterfall located in Duc Trong district, Lam Dong province, 50km from Da Lat to the south. It is 40 high and over 100m wide, surrounded by primeval forest, seen from afar, it likes a white silk across the cliff.
This waterfall was evaluated as the most beautiful waterfall in Asia by French and Emperor Bao Dai recognized as "Nam Thien De Nhat Thac" (the most beautiful waterfall in the south). At present, Pongour waterfall still remain the full moon festival, every year on the fifteenth day of January, the young men and women of all ethnic groups gathered, irrespective of ethnic flock to celebrate freedom spring to court and love each other.
Thuy Tien waterfall, Buon Ma Thuot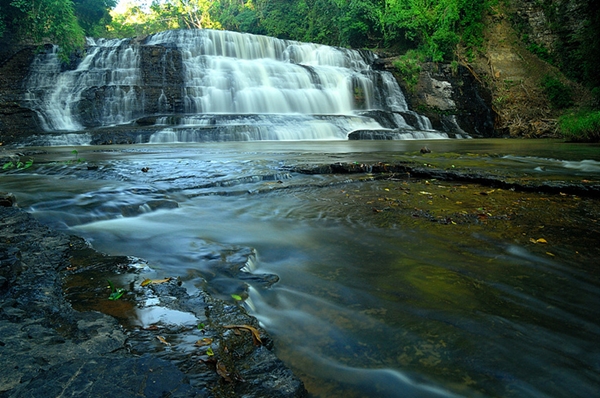 Thuy Tien waterfall located in the northeast, far from Buon Ma Thuot city about 56km. it has 3 floors, the first floor has a low slope, second one is the large stone steps, water crosses the third floor and then down massively to cliffs below.
Cam Ly waterfall, Da Lat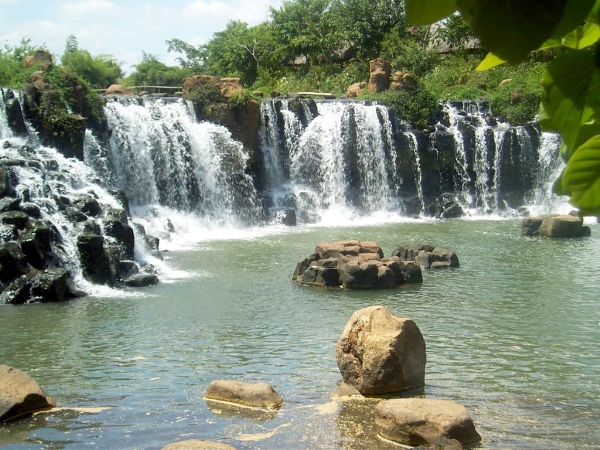 Cam Ly waterfall located on Cam Le stream, far from the center of Da Lat city more than 2km to the west. It is wide but not tall, made up of water in Xuan Huong lake outflows from the south to the north. When being 2km away from the lake, the water must pass the blocking of large granite boulders create powerful the waterfall but tender.
Yang Bay waterfall, Nha Trang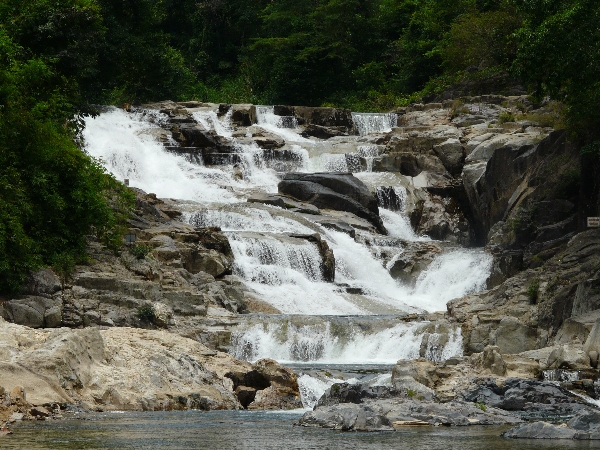 Yang Bay waterfall located about 45km from Nha Trang, situated at an altitude of 100 m above sea level and in the middle of the primeval forests and towering mountains. Road to Yang Bay waterfall features two covered trees and bright flowers. At the foot of Yang Bay waterfall is a vast lake, you can see the rocks on the lake bottom.