To sum up 10 outstanding events of Vietnam tourism in 2013
On January 7th 2014, Ministry of Culture, Sport and Tourism announced 10 outstanding events of Vietnam tourism in 2013. This is the list of 10 events:
>> Interesting cultural events at the end of 2013 in Vietnam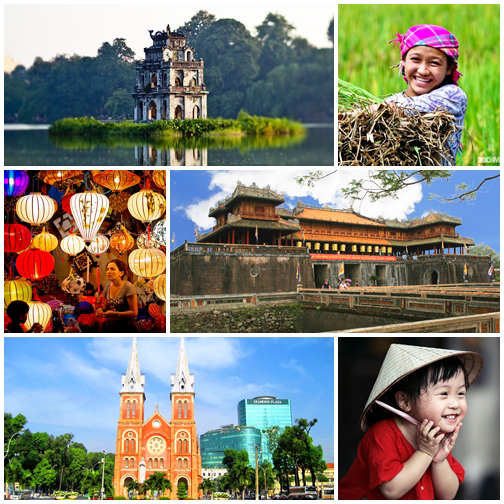 Outstanding point of Vietnam image
1. Closing 15 years obey to central resolution eighth section on protecting and developing a Vietnamese culture imbued with national identity.
2. UNESCO recognized Don Ca Tai Tu music as intangible heritage. Vietnam was first elected as a member of the world heritage committee.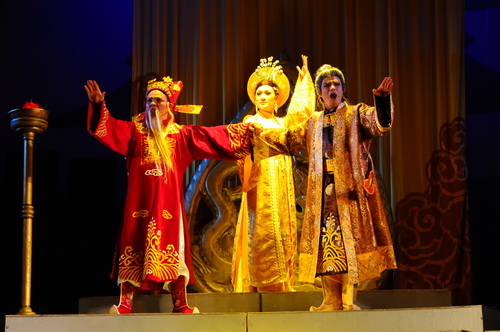 Don Ca Tai Tu recognized as world's intangible heritage
3. Weeks of solidarity peoples-Vietnam heritage; heritage festival in Quang Nam province; the first Ghe Ngo boat race of Khmer in Mekong Delta; Culture, the eighth Sport and tourism festival held in north west in Hoa Binh province were organized successfully.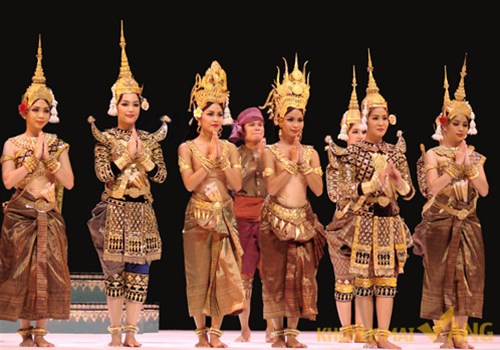 Cultural week between Vietnam and Cambodia
4. Cultural event of diplomatic anniversary with Lao-Cambodia-Myanmar.
5. Year of family and honor typical harmonious family
6. Achievement of Vietnam Sport association:
- Vietnam is the 3rd country among 44 countries in 4th Asian Indoor and Martial Arts Games
- Vietnam is the 3rd among 11th countries in 27th Southeast Asian Games
- Vietnam is the 7th among 45th countries in 2nd Asian Youth Games
- Vietnam is the 5th among 41st in Paralympic Games in Malaysia.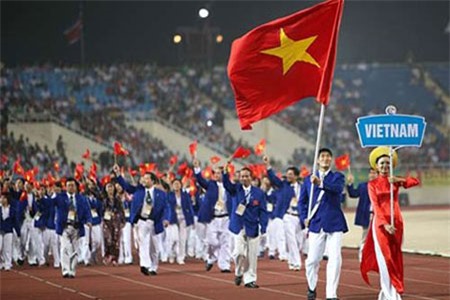 Vietnam sport get brilliant achievements
7. Achievement of individual athletes:
- Ms. Nguyen Thi Anh Vien (swimmer) achieve 3 gold medals, 1 silver medal in 2nd Asian Youth Games. She achieves 3 gold medals, 2 silver medal, 1 bronze medal and breaks record in swimming at 27th Southeast Asian game
- Mr. Nguyen Ha Thanh (gymnast) achieves Grand Prix Osijek award
- Mr. Hoang Xuan Vinh ( shooting athlete) achieves 1 gold medal in world cup
- Mr. Le Quang Liem is the world blitz champion
- Mr. Nguyen Tien Minh achieves bronze medal in world badminton 2013
8. Congress of Sport various levels advance to Congress of Sport natiowide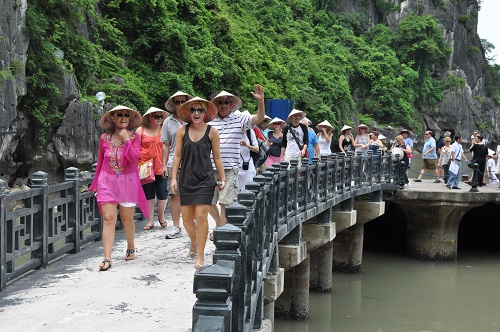 Vietnam attracts million foreign tourists to come
9. Vietnam tourism industry welcome 7.5 million international arrivals, 35 million domestic arrivals, total tourism revenue is 200000 billion VND over schedule by 2015
10. National tourism of spirit tourism of Red River-Hai Phong province 2013 and tourism international conference about spirit tourism.

In conclusion, Vietnam get brillian achievements in tourism industry. Although world economy meet difficulty, total tourism turnover increases comparing to schedule of 2015.
In 2014, with responsible, economical, effective target, Vietnam determines to boost quality and quantity in tourism, contributes to develop economy.
Have a nice day!
By Vietnam-evisa.org team