Top 10 Valentine's Day enjoying in 2014
National Geography magazine of American has ranked Ha Long Bay of Vietnam as top 10 romantic destinations to retreat for Valentine's Day 2014.
>> Where to go in Saigon on Valentine's Day 2014 
Ha Long Bay of Quang Ninh province possess over 1600 islands and is described by National Geographic magazine as possessing an extremely beautiful bay. Visitors can choose a location that is pure and lush for Valentine's Day upcoming. The magazine also suggests tourists should book tour with two day one night to sail on boat to enjoy the majestic beauty of Ha Long Bay from poetry islands, caves as well as to contemplate sunrise.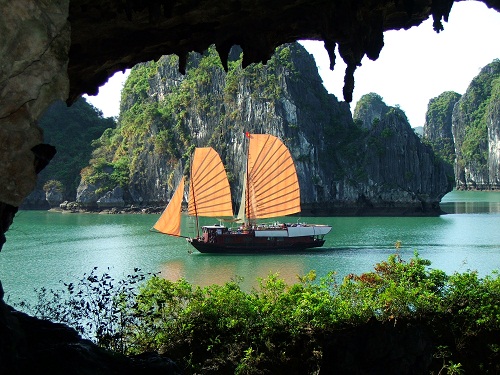 Cruise on Ha Long Bay 
According to Vietnamese legend, ancient Vietnamese had to fight against invader to develop country in the first days. The gods sent a family of dragon as protectors to help Vietnamese people to defend their country. With many magic, dragon family has turned their jewels to become islands and islets and numerous rock mountains to spit invader's ships.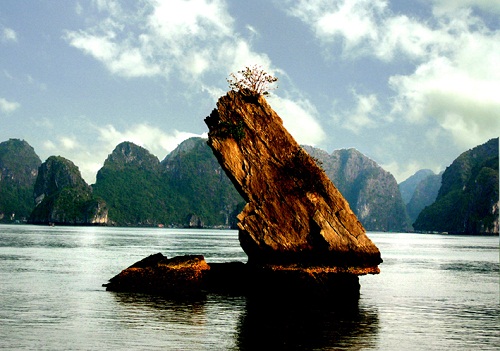 Bai Tu Long bay
After winning battle, the dragon family decided to live in this bay to protect peace forever. Therefore, the mother dragon descended that was name Ha Long. That means dragon descends. In addition, Bai Tu Long bay and Bach Long Vy islands are two places that were named as two children's dragons stayed. Bai means attend upon, Tu means children, Long means dragon. Bach means white-color of the foam made when dragon's children wriggled, Long means dragon, Vy means tail.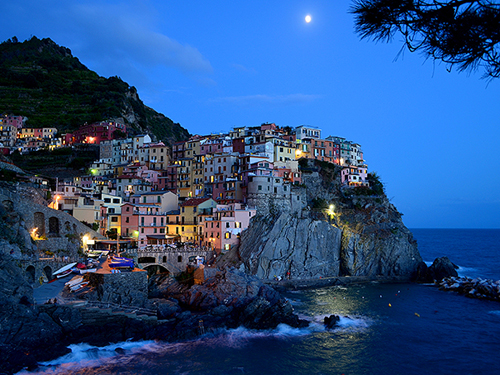 Manarola town in Italy
In addition, the first top Valentine's Day retreat is Post Ranch Inn of American. Following locations are Sedona of American, Vermont of American, Pullman British of United Kingdom, Kakslauttanen of Poland, Efiffel tower of French, Via Dell's Amore of Italy, Istrian island of Italy, garden in Suzhou of China and Ha Long Bay of Vietnam.
Have a nice day!
By Vietnam-evisa.org team