Turnover increases 14.7% from Hue Golden week
According to Hue Reservation center, the turnover increases 14.7% comparing to last year thtought Hue Golden week from December 24th to December 25th, 2013.
>> 3500 foreign New Year callers arrive in Hue
Hue Golden week was held by Hue Reservation with many promotion programs for tourists and travel agencies. There are about 34213 arrivals come to Hue heritage location. The amount do not contain students, teachers who are entered with 100% free ticket. There are 26496 international arrivals and 7717 domestic tourists.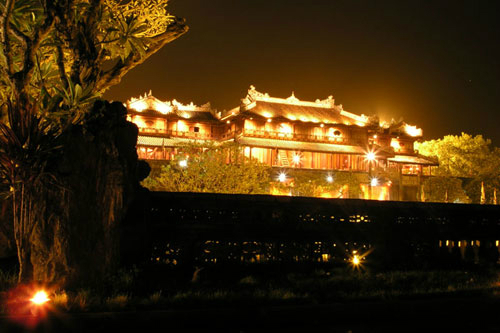 Hue citadel with bright light
Total turnover is about 2252 billion VND. The number of tourist coming Vietnam increase 8.84% and turnover jumps 14.7% comparing to last year. There are about 2.1 million arrivals coming Hue, total turnover is about 127 billion VND from ticket revenue.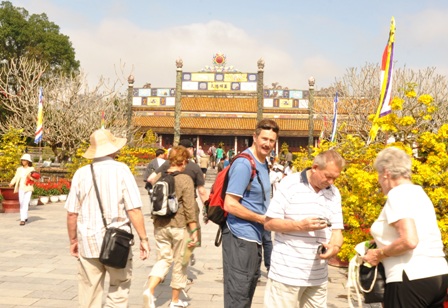 Foreign tourists come to Hue

Reservation center plans 3 stimulus package in March, September and December 2014. These stimulus packages aim to stimulate tourists come to Hue more and more. Nowadays, tourism industry is the key economy of Hue's economy. It is considered leading economy to stimulate economy develop.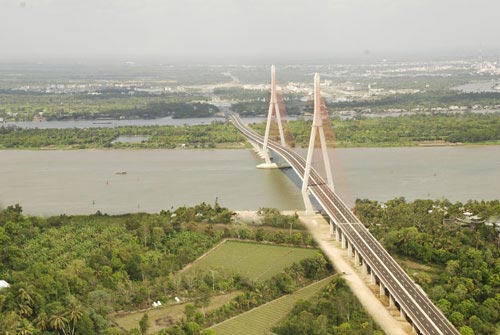 Can Tho bridge on Mekong delta of Vietnam southwest
In addition, many cities in Vietnam also plan to welcome tourists in New Year. Can Tho City-one of the biggest city in Vietnam Southwest also expects to attract 1.3 million tourists this year and increase tourism revenue by 13.4%. The Mekong Delta plans to promote tourism activities, diversify ecological and cultural tours. There are many entertainment spots will be established in this year to meet visitor demands.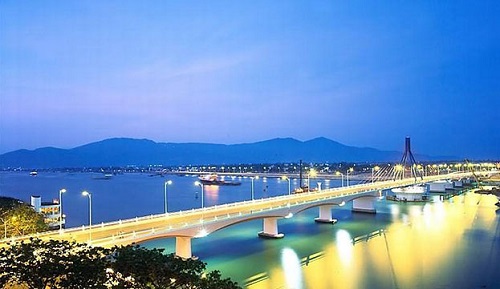 Han bridge on Han river in Da Nang
Besides Can Tho City and Hue City, Da Nang City also focus on develop tourism industry. There are over 743000 international tourists, increase 80% comparing to 2012. Tourism revenue estimates about 7800 billion VND, increases 29.8% comparing to 2012. Thank to 16 international flights, 4 regular direct flights and 12 charter direct flights, Da Nang creates convenient environment to attract tourists coming.
Have a nice day!
By Vietnam-evisa.org team