Vietnam cooperates with European Union of substantial tourism
Ministry of Culture, Sports and Tourism of Vietnam have signed letter of intent with European Union about develop and cooperate substantial tourism. This is an opportunity to enlarge knowledge about tourism between Vietnam and countries in EU group.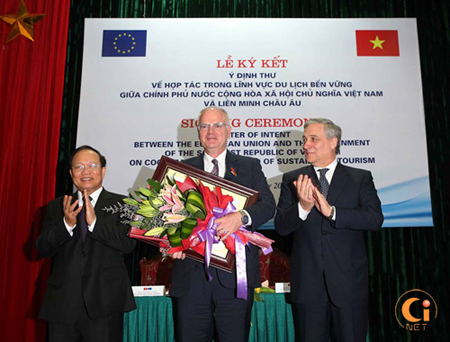 Signed ceremony between Vietnam and EU representative
Mr. Anh Hoang Tuan-Minister of Ministry of Culture, Sport and Tourism representative of Vietnam signed with Mr. Antonio Tajani representative of European Union of substantial tourism on 13th November 2013.
Setting up regular dialogue framework and exchanging information about ideas which is relevant with tourism still fair competitive are the main contents of letter of intent. This letter of intent is also stated that exchange experience about organization of travel and relevant industry between Vietnam and European Union. In exchange program include exchanging scholars who have reputable in conversation and development natural and culture heritage. Small enterprises or large companys also have a chance to develop skills in serving tourism.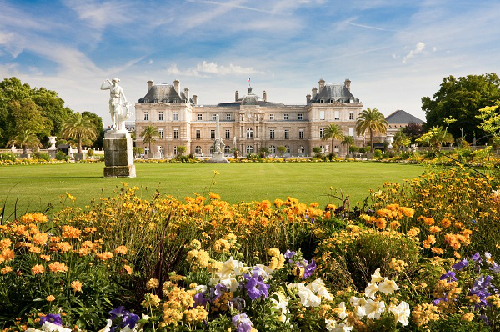 Luxembourg gardens in France
Moreover European Union also tight visa regulations for Vietnamese who want to travel in Europe. This is a chance for Vietnamese to take part in big events being going to hold such as Expo in Milan 2015 or European Championship in France 2016. On contrary, foreign tourists will get the chance to travel in convenient conditions in Vietnam.
Have a nice day !
By Vietnam-evisa.org team