VIETNAM IS IN TOP 3 DESTINATIONS "DEFINITELY HAVE TO VISIT" IN 2015
The Forbes has just published top 10 best destinations in 2015, Vietnam is ranked the third, behind Iceland and Morocco.
Owen Gaddis – Travel management of Absolute Travel – has just been Forbes Life who consults the comments to publish the destinations which visitors should visit in 2015.
The experienced professionals appreciated about Vietnam by the beautiful scenic. This ratings is based on the criteria like: the novelty wears, you will be wasted if you don't come here to enjoy beautiful scenery before the wonders likely disappear.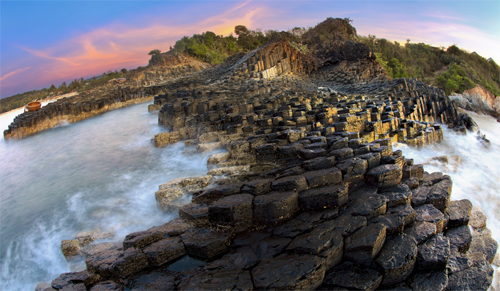 Vietnam has a lot of beautiful scenic. Photo: Huynh Le Vien Duy.
In Owen's eyes, some of traits of Vietnam today are the seaplane, the Vespa and the beautiful resorts. This place always knows how to possess hearts of tourists by the harmonious mix of the traditional beauty and the modern beauty.
You can enjoy the romantic scenes of the small fishing village, the exciting youthful bars in HCM City. In addition, Halong Bay with the unique beauty is also the famous destination when talking about Vietnam.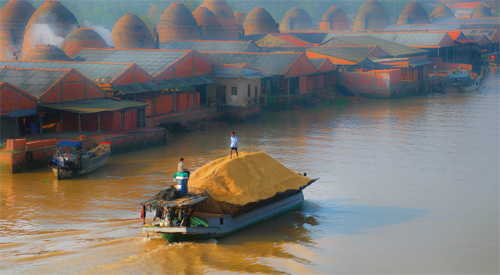 The beauty of Vietnam is the harmonious mix of the traditional beauty and the modern beauty.
Owen chooses Ireland to rank the first in this list because according to him, this is the country of wonderland. Morocco is ranked the second because it has the rose fields, the Atlas mountains. Coming here, visitors can enjoy a cup of coffee or a cup of mint tea and study about the secrets of the desert.
10 destinations which tourists can't miss in 2015:
1. Iceland
2. Morocco
3. Vietnam
4. US
5. Tasmania, Australia
6. Columbia
7. Japan
8. Argentina
9. Nepal
10. Sri Lanka
Source: Vnexpress