Vinh Long - a red kingdom in southern Vietnam
Chien river to Vinh Long province-a place in Southwestern Vietnam is that some pottery kilns. They look like red castles under bright sunshine. Coming there visitor can watch in person pottery process or create new pottery themselve. Don't miss an interesting experience to watch beautiful scenery of Southwestern Vietnam that is famous for majectic river view and lovely pottery.
>> Hoi An- travelling handbook for tourist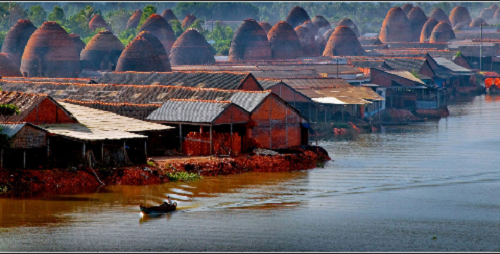 Many pottery kilns in Vinh Long province
Cuu Long river with wealthy alluvium always supports million tons of alluvium for two branches Tien and Hau rivers. It provides alluvium not only for fruit garden but also for vast clay. It's seem like a gift from God and Vinh Long people have been using this clay to innovate beautiful pottery. Thousand of pottery kilns has built along Co Chien river bank.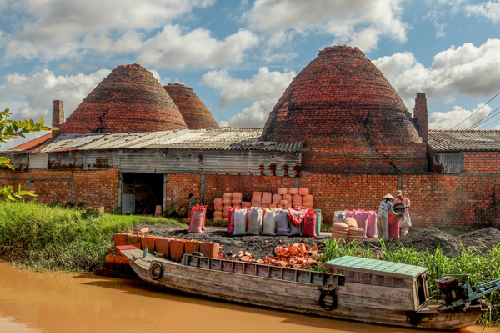 Pottery kilns in Vinh Long province
If visitor looks down bottom of kiln, they will feel that kiln likes an old castle. Its wall has an identity architecture which coasted by clay without glaze. Pottery of Vinh Long has a pink naturual which distinct to pottery from other places in Vietnam such as Binh Duong province. Its pottery is more bright and beautiful than Binh Duong's pottery.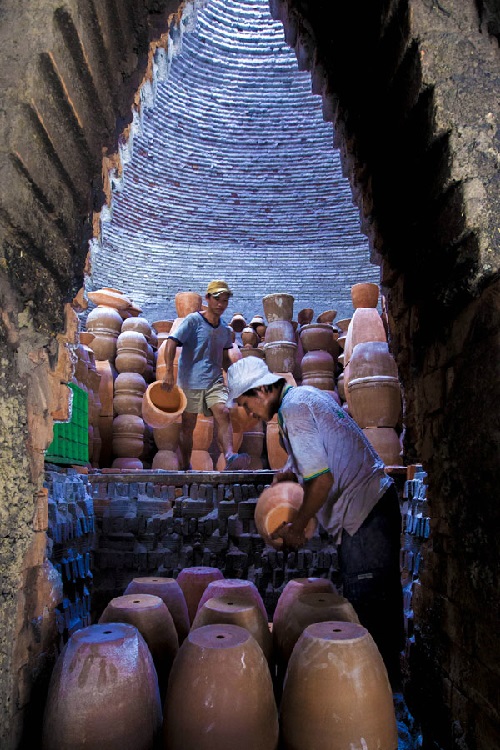 Pottery kiln looks like an old castle from the top of view
Coming there, traveller can attend to created pottery process themselves. Visitors can watch in person the talent artist craftsman who are making new pottery. In there, all furniture is made from clay such as wall, roof, fence, statue, table,etc. Creating pottery has become popular in local people that is not only a job for living but also a career for engage and convey to their children.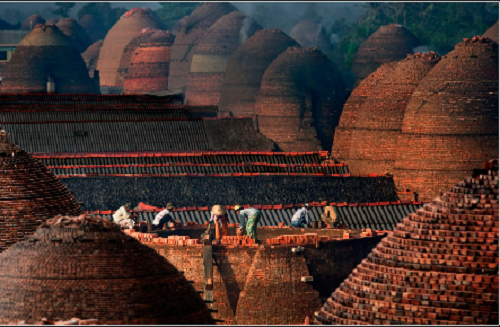 Beautiful pottery kilns under sunshine
Have a nice day !
By Visa team of Vietnam-evisa.org