Rush Vietnam visa on arrival for Bhutan citizens
What is rush Vietnam visa on arrival?
Although you can request for the visa expedited in Vietnamese Embassy, the processing time will last at least for a day. The rush Vietnam visa on arrival provided on our website is legally issued by Vietnam Immigration Department. We are the local firm in Vietnam who can submit your document to the competent authority in a few minutes right after you finish the application.
How to apply for rush Vietnam visa on arrival?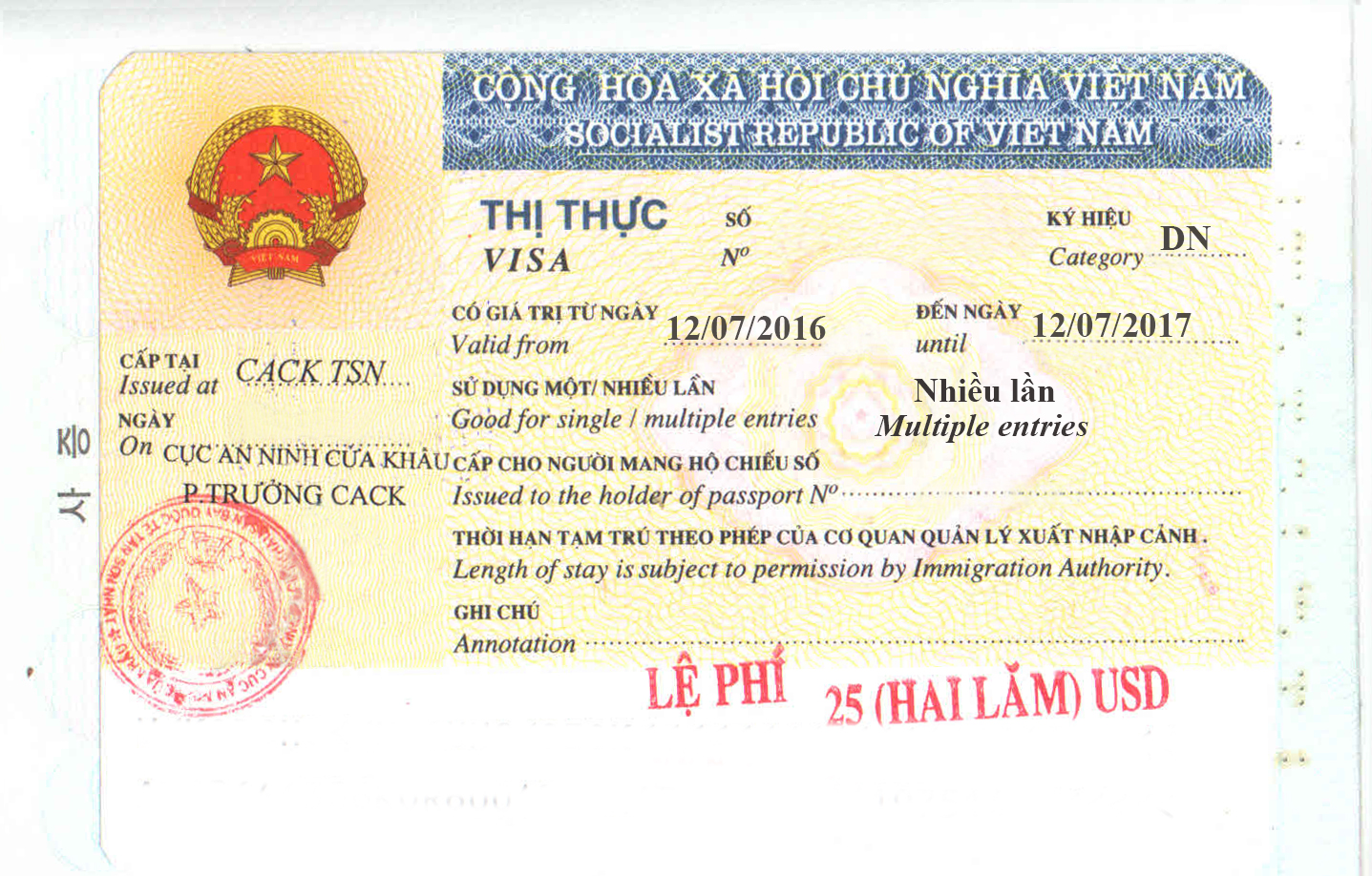 Sample of visa sticker
Source: Internet
You need to access to our website anf fill in the online application form with your personal information which shown exactly on your passport and your request of the propriate kind of visa.
Then you must choose one of these kinds of processing time if you wish your visa is expedited quickly:
Urgent: Guaranteed 4-8 working hours (19$ addition)
Emergency: whithin 30 minute – 4 hour working time (49$ addition)
After you make the payment successful, we will inform you to submit your dossiers and your status which are instructed clearly via email.
In case you arrive on weekends or holidays, please inform us for more details. And certainly, the service fee will be more expensive than the normal case.
Please notice that any kind of visa on arrival must be applied before you arrive in the country.