Tourist and business Vietnam visa on arrival for Bermuda citizens
Vietnam visa on arrival for Bermuda citizens
The single or multiple entry indicates the time you are allowed to enter in the period of visa validity.
Tourist visa upon arrival
Is applied for tourist enterring Vietnam by themselves or on tours organized by an international travel agency operated in the country. The maximum validity of tourist visa is three month.

Tourist visa fee
Source:www.vietnam-evisa.org
Business Vietnam visa on arrival
Is issued to working partners of Vietnam businesses. The maximum validity of business visa is one year.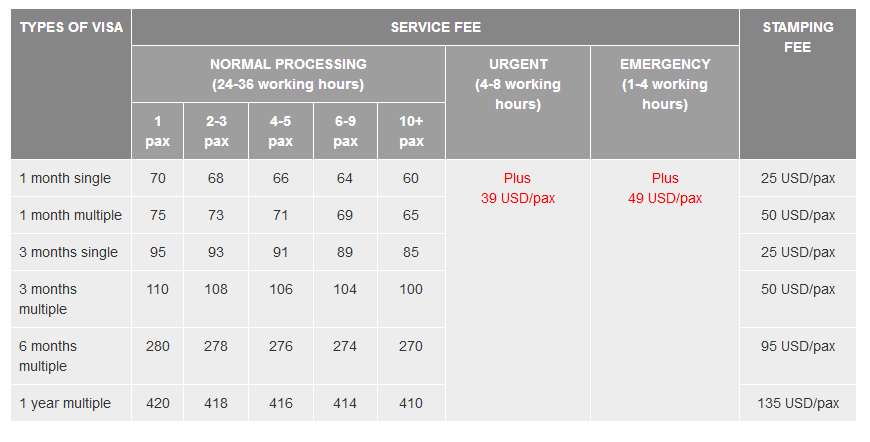 Business visa fee
Source: www.vietnam-evisa.org
How to apply
Step 1: Fill in the online application form with your exact passport information and visa request.
Step 2: Make the payment for your visa.
Step 3: Receive the visa approval letter sent to your email after two working days.
Step 4: Get visa stamp at the arrival airport.