Tourist and business Vietnam visa on arrival for Costa Rica citizens
Reliable Vietnam visa on arrival service for Costa Rica citizens
Tourist visa upon arrival
To apply for tourist visa, you don't need to submit any document but finish these four simple steps:
Step 1: Fill in the application form
Step 2: Settle your payment (many ways offerd such as: Paypal, Onepay, Western Union, Bank Transfer...)
Step 3: Get visa approval letter
Step 4: Get visa stamp at the airport
Business visa upon arrival
To apply for business visa, you need to complete the same procedure as applying for tourist Vietnam visa on arrival. However, please notice that, this kind of visa is not valid for working under contract. If you wish to work in Vietnam as an employee, please learn about the Vietnam work permit.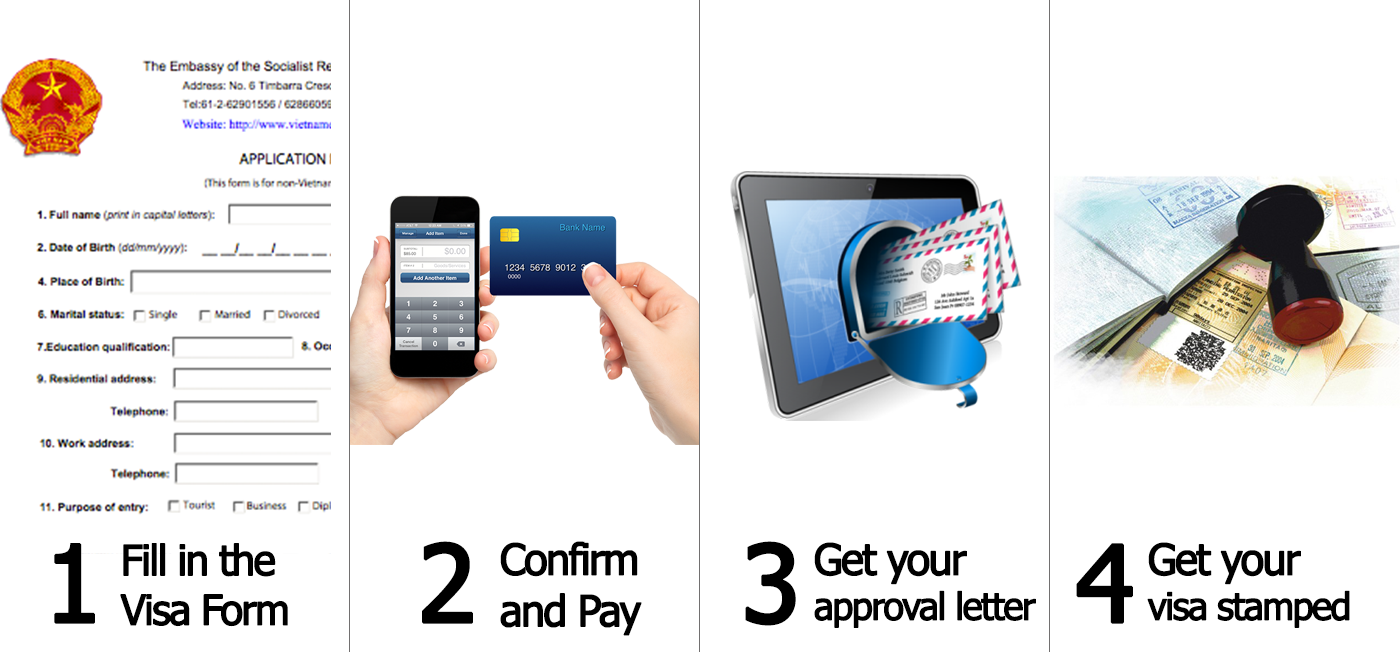 Vietnam visa upon arrival process
Source: Internet
Notice of Vietnam visa on arrival
You must have at least 6 month validity passport in which there is as less as one blank page for the visa stamp.
The approval letter is valid from the appointed date put in the application form not form the issued date;
You can enter on or later than but not earlier than the approved date. In case you wish to enter sooner please inform us to make the arrangement, we are not responsible for your being rejected to enter without informing.
You can travel by air only;
Once your visa expires, please apply for Vietnam visa extension if you wish to stay longer. Trying to stay with an expired visa will cause you to be punished severely by the Immigration Officer.