Vietnam visa on arrival or 30 day visa exemption for Cambodia citizens
Vietnam visa on arrival for Cambodia citizens
How to apply for Vietnam visa on arrival for Cambodians
To apply for Vietnam visa on arrival, you need:
At least one page left and six month validity passport;
Air travel plan;
You solely have to provide us your individual information and visa request and we will hand them to Vietnam Immigration Department to get the approval. After being issued, your visa approval letter will be sent to your mail box within two working days. Finally, please print the letter out to submit at the visa landing counter in Vietnamese airport and get your visa stamp at the same time.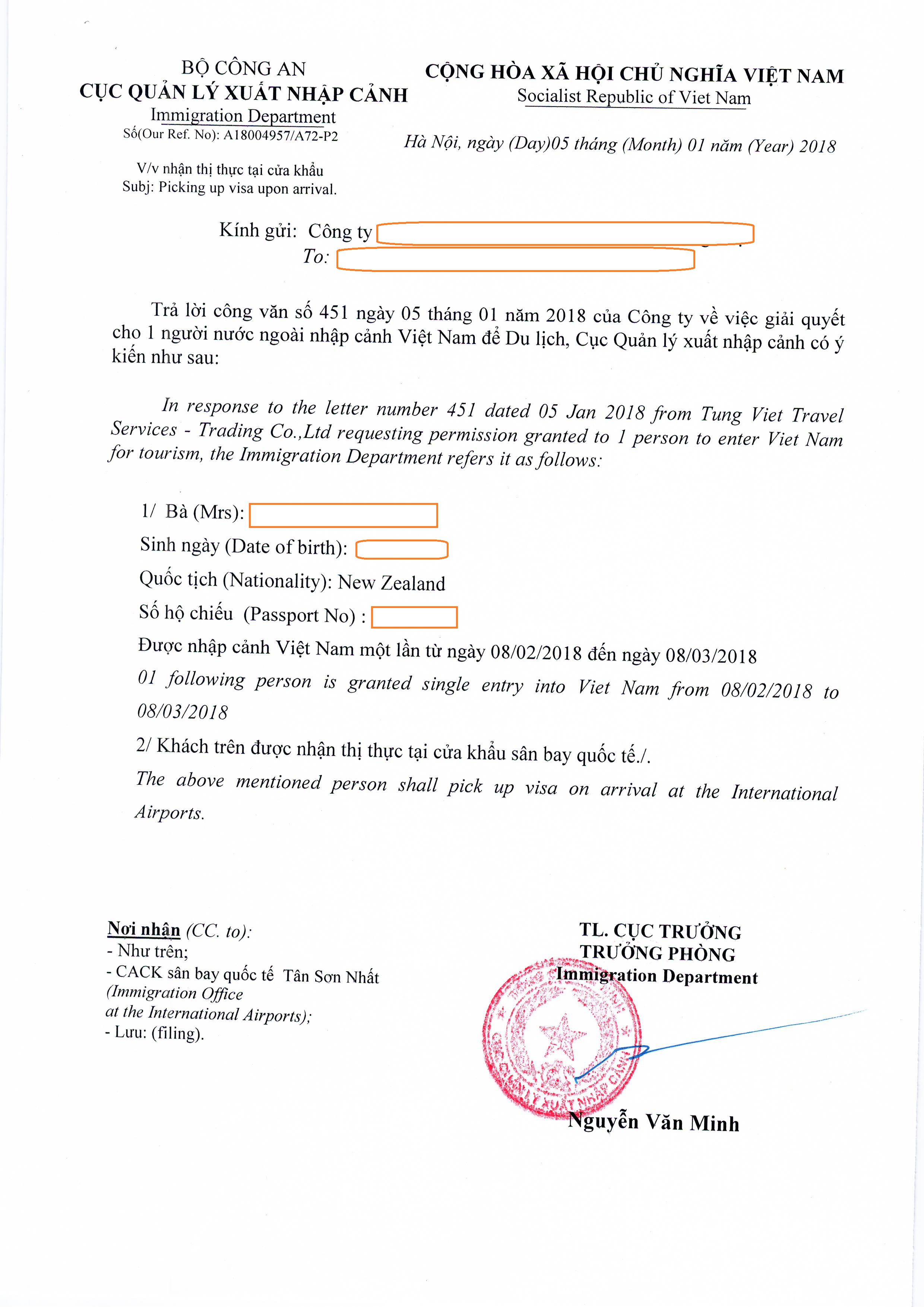 Legal Vietnam visa approval letter
Source: www.vietnam-evisa.org
The other selections for Cambodians
1/ Visa exemption
Cambodian travellers have 30 day visa free to visit the country. However, they must meet some requirements that are:
Their passport must be valid for at least 6 months.
The entry date must be at least 30 days from the previous exit as unilateral visa-exempted person. Otherwise that person is required to have appropriate visa to enter Viet Nam.
Note: In accordance with Decision No 80/2013/QĐ-TTg of the Prime Minister dated December 27, 2013, holders of foreign passports are exempted from Vietnam visa requirement for entry into, exit from Phu Quoc island, with duration of stay no longer than 30 days. In case if holders of foreign passports,before entering Phu Quoc, had transit through other international border gate of Viet Nam, he/she also enjoy such exemption.
2/ Visa from Vietnamese Embassy
Please contact them for more detail. However the processing time will be longer and the procedure will be more complicated compared to applying for Vietnam visa online.