Diverse types of Vietnam visa on arrival for Burma citizens
Tourist and Business Vietnam visa on arrival for Burma citizens
What have you learned about Vietnam visa on arrival?
Visa on arrival is an alternative way for Burma citizen to gain a valid entry clearance form Vietnamese Government. Instead of having your passport stamped before departing from your country to Vietnam, with Vietnam visa on arrival, you will pick up your visa stamp at the arrival airport.
However, to be provided the visa stamp once you arrive, you will need to finish the application at least two days (execepting weekends and holidays in Vietnam) before you arrive. After that, the visa approval letter will be sent to your email address and all you need to do then is to submit the letter once landing on Vietnamese airport.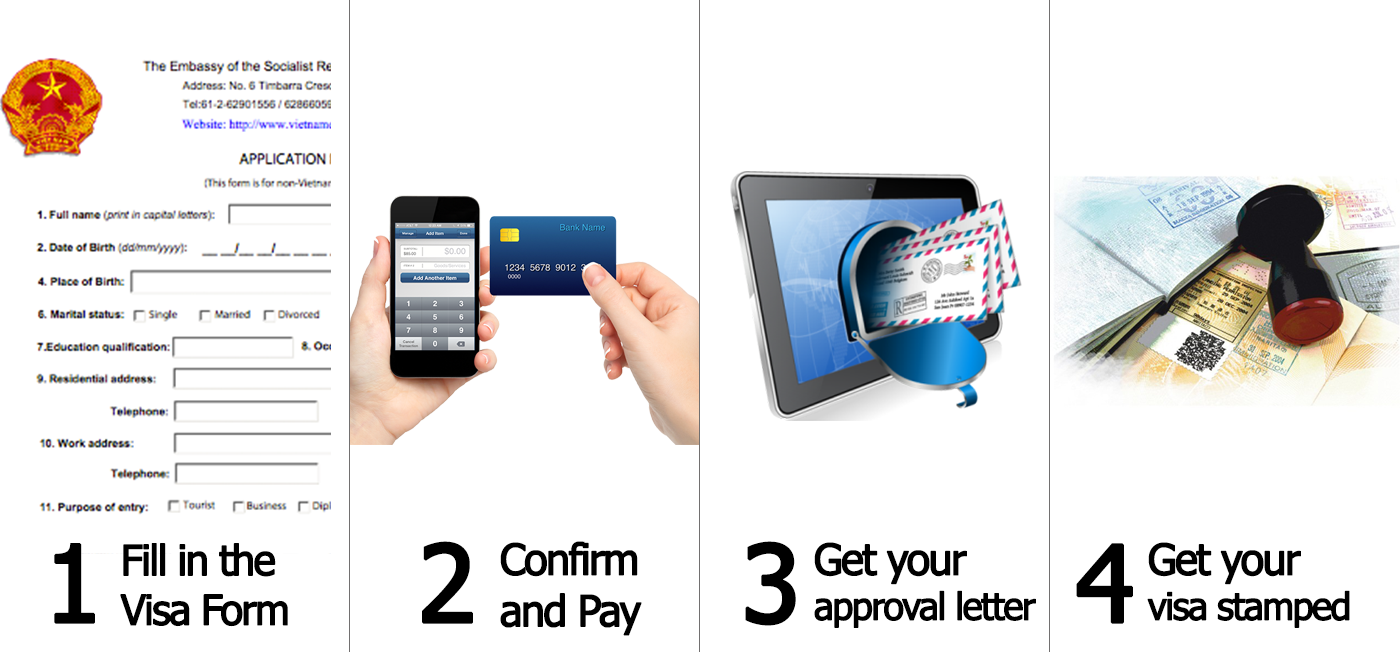 Online Vietnam visa process
Source: www.vietnam-evisa.org
What are your choices?
You can freely choose tourist or business Vietnam visa on arrival as long as it is suitale with your schedule. As complied with Vietnamese law, with tourist visa, the longest visa validity is three months. And the maximum business visa validity is one year.
Notice: The single or multiple entry visa indicate the amount of time you enter Vietnam in the period of your visa validity.