Phu Quoc is considering a 6-month visa waiver to attract more international travelers.
Authorities in the southern province of Kien Giang, which includes Phu Quoc, have suggested increasing the island's existing 30-day visa-free stay to six months.
According to Bui Quoc Thai, director of the provincial Department of Tourism, the plan would apply to foreigners coming directly into the Phu Quoc coastal economic zone or Phu Quoc from other international border crossings on Vietnamese territory. Kien Giang Newspaper reported.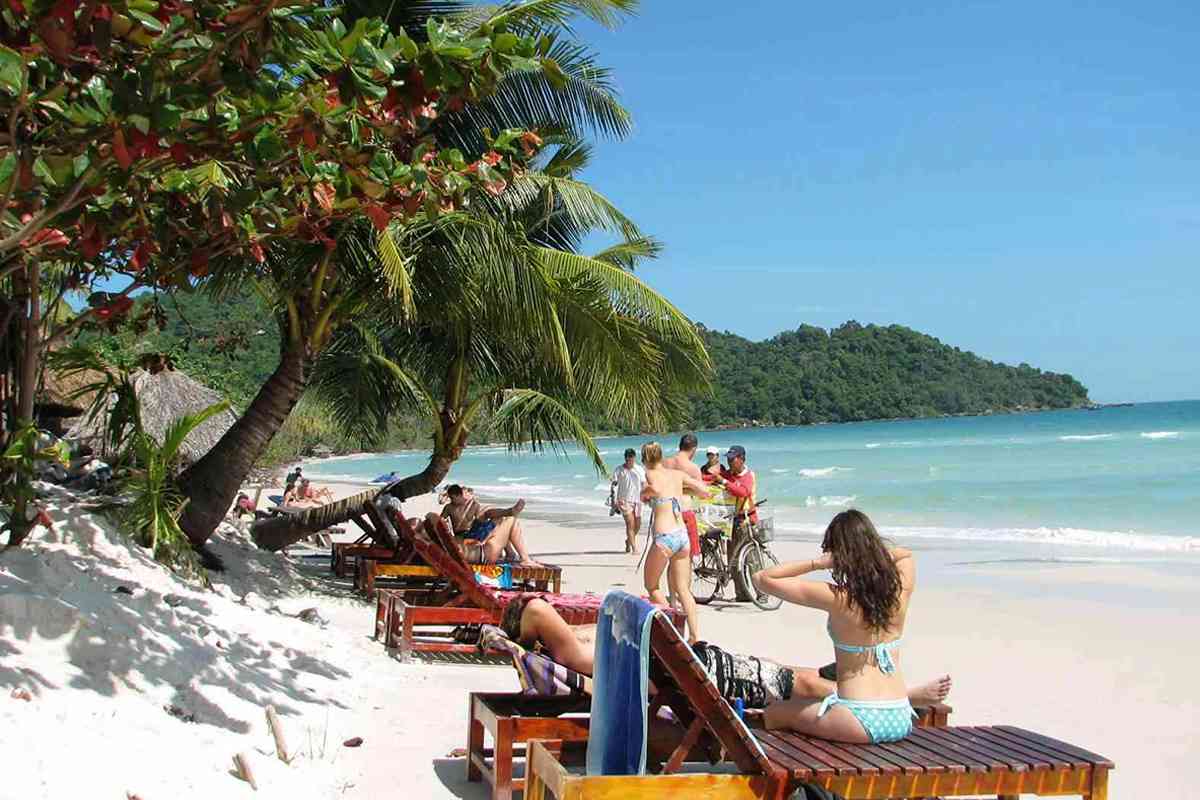 Tourists on a beach on Phu Quoc Island
Only Phu Quoc in Vietnam presently allows foreigners to enter for a period of 30 days without a visa.
Long-term visa exemptions for foreign tourists have already contributed to the expansion of the island's tourism industry, Thai said.
The island received nearly 700,000 foreigners in 2019, up 23% year-on-year.
However, there has been a substantial decline in the number of international visitors to Phu Quoc in recent months, leading some airlines to suspend flights to the island.
According to the government, the number of international visitors fell to 47,725 in April from the previous month by more than 27%.
Tourism officials attributed this to inflation and the state of the world economy.
Well known for its long, sandy beaches with turquoise waters and dense forests, Phu Quoc is a popular holiday destination for both Vietnamese and foreign tourists.
A popular national park for hikers and a marine sanctuary are also located there.