Balloon show at 5 North provinces
From Nov/10/2013 to Nov/30/2013, there will have balloon show at 5 provinces in the North of Vietnam (Ha Noi capital, Ha Nam province, Nam Dinh province, Hai Duong province and Quang Ninh province) with the topic "Asian wings". This show is specially sponsored by Chien thang Ltd. Company.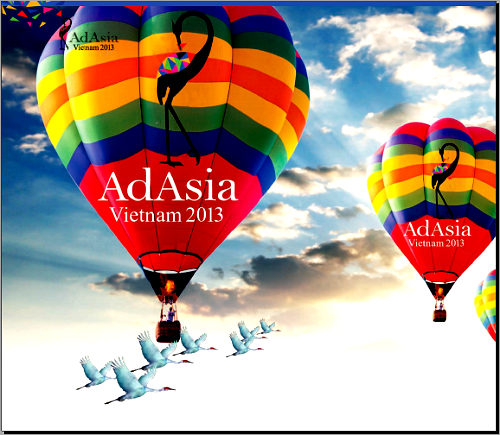 The image to advertise for this show

This is an activity in honor of Vietnam is hosting 28th Advertisement Asia Festival – Ad-Asia 2013.
There will have to be 7th 10 balloons (22 meters in high and 18 meters in diameter) which will fly up to perform. There will be around 5 to 10 balloons at Ha Noi capital, there will be also maximum 5 balloons at other provinces. To control balloons, there will have 8 Vietnamese pilots and 10 foreign pilots who come from United States, Netherland, Malaysia, Thailand and Taiwan.
At Ha Noi capital, balloons will fly freely from Nov/10/2013 to Nov/14/2013 in some places such as: the front of My Dinh stadium, Truc Bach lake, the east of Vinh Tuy bridge, Thang Long bridge, National Exhibition Center – NUPEL. Especially, there will have a show which 5 balloons will be float in the air from 7:00 am to 9:00 am and from 19:00 pm to 21:00 pm every day at National Exhibition Center and the performance with flower garlands and colored lanterns on Nov/12/2013 night and Nov/13/2013 at My Dinh stadium and on Nov/14/2013 at Thien Duong Bao Son park.
At Ha Nam province, from Nov/15/2013 to Nov/19/2013, some balloons will fly freely from Phu Ly stadium, cross Gie bridge – Ninh Binh highway; others will fly from Phu Ly stadium to But Son cement company or Dam Da tourist area.

At Nam Dinh province, form Nov/19/2013 to Nov/23/2013, balloons will fly from Thien Truong stadium to Tan De bridge or Vu Ban - Y Yen.
At Hai Duong, from Nov/19/2013 to Nov/23/2013, at a height of 100 meters to 300 meters, some balloons will fly from 30/10 Square Center to Phu Luong bridge or Lai Vu bridge, others will fly from Hoa Binh park to Lai Cach – Cam Giang.
At Quang Ninh province, balloons will fly from Nov/26/2013 to Nov/30/2013 at a height of 100 meters to 300 meters. Some balloons will fly from Tuan Chau island to Gieng Day – Ha Long city or Cua Luc bay; others will fly from New Square of Ha Long city to Hong Thang area or Gieng Day, Tuan Chau – Quang Yen.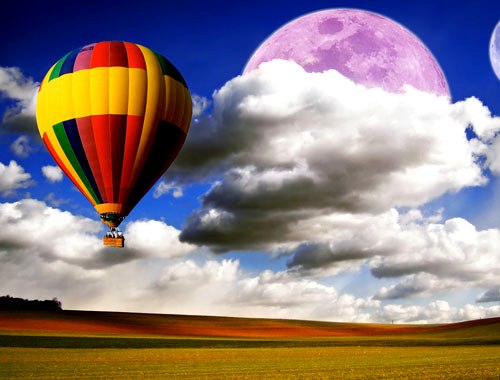 It is expected to attract many tourists

This is the first time to perform international balloons at North provinces which is expected to bring to local people and tourists excited feelings. The expectation fare for balloons which float in the air serving for adults is 200,000 VND, for children is 100,000 VND; the fare for visiting balloons is 25,000 VND. Especially, visitors who make an ascent in balloons will get a certificate which is issued by organizers.
Have a nice day !
By Vietnam-evisa.org team