FIREWORKS LIGHT UP THE NIGHT SKY IN HANOI
Fireworks were let off at the same time in 2 places: Dinh Tien Hoang street and Le Thai To street lighting up the night sky in Guom Lake in shouts of hundreds of thousands of people in celebration of Hanoi's Liberation Day.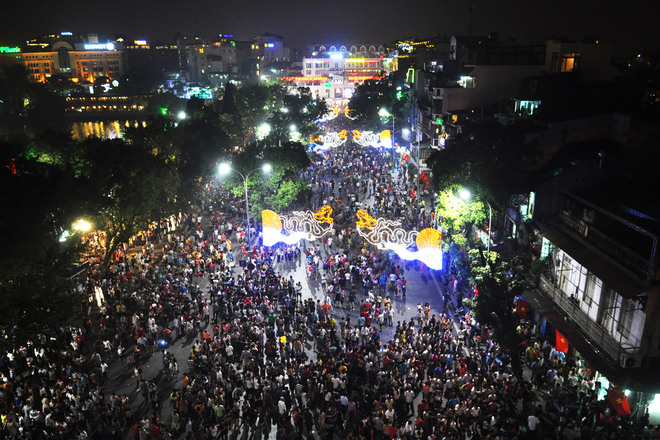 Before the time when starting to let off fireworks, the thousands of people came central area to choose for them a favourable foothold. Guom lake is the place which can watch fireworks in 2 different locations, so from 8:00 PM, Dinh Tien Hoang street was no empty spaces.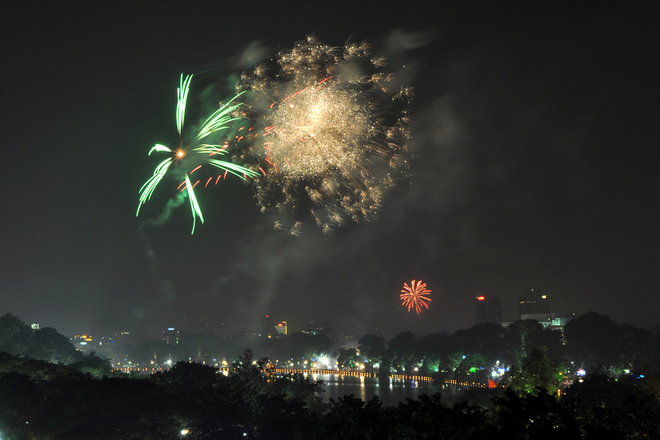 At 9:00 PM, the first fireworks start to be let off in excited shouts of viewers.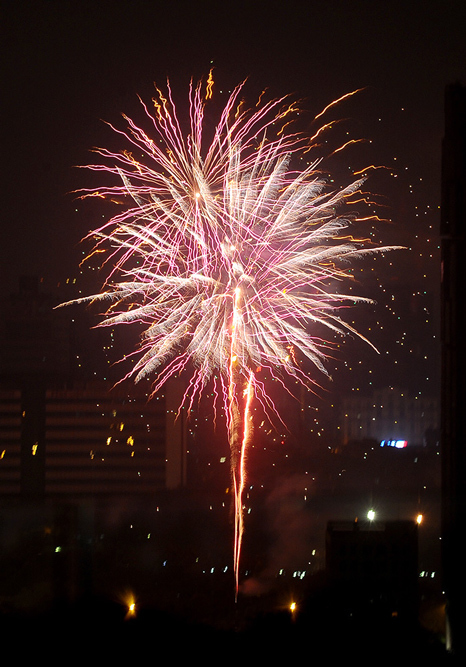 In the same time with Guom lake, 29 places in inner Hanoi and suburban area also start to let off. In 30 places, there are 5 places let off highly and 25 places let off lowly. The first is Hoan Kiem lake. The second is Thong Nhat park (Hai Ba Trung), the third is Lac Long Quan flower garden (West Lake), the fourth is Van Quan lake (Ha Dong district) and the fifth is My Dinh national stadium (Nam Tu Liem district).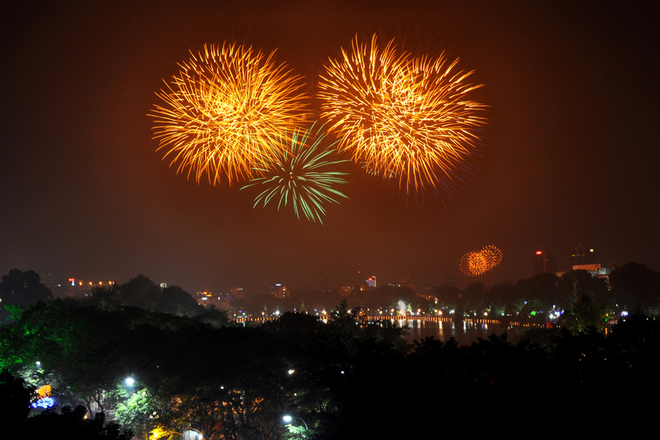 Expenditure to let off fireworks this time in Hanoi performs socialization methods is essential.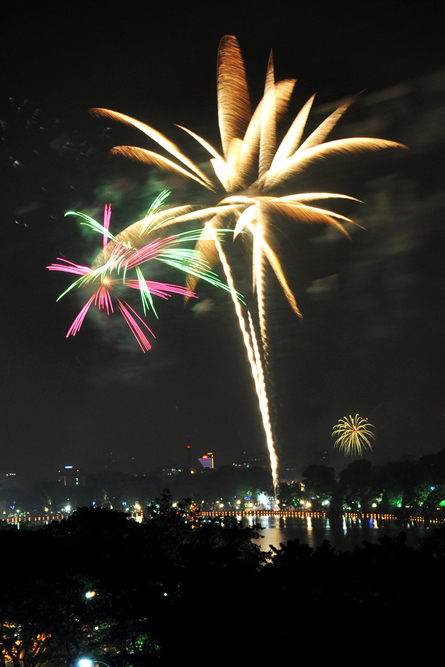 Three businesses joined funding 4.5 billions VND for fifteen minutes performing fireworks in 30 places.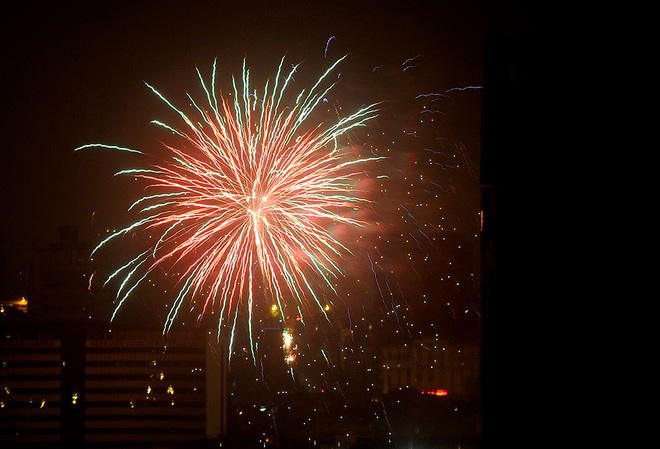 "Flowery fire" with many colors in middle the night sky.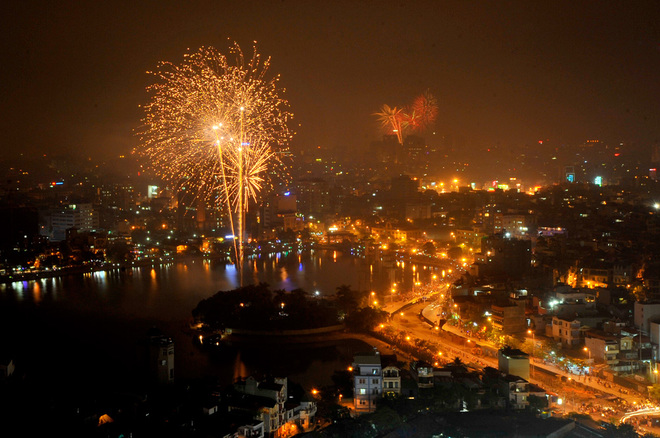 Hanoi last night had more clouds make the smoke from fireworks can easily watch by the naked eye.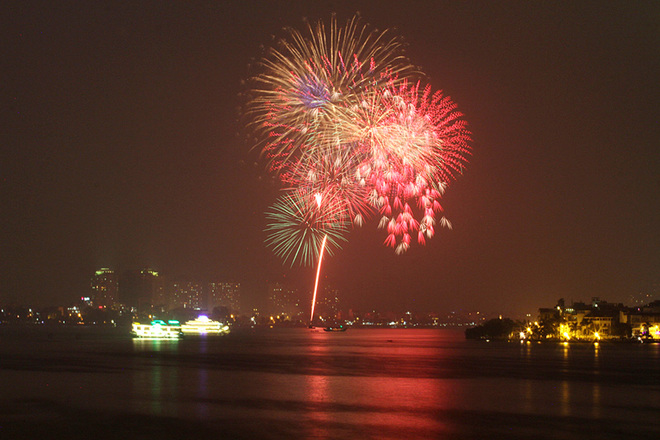 The later, the more intense fireworks let off. So viewers are also more boisterous cheers.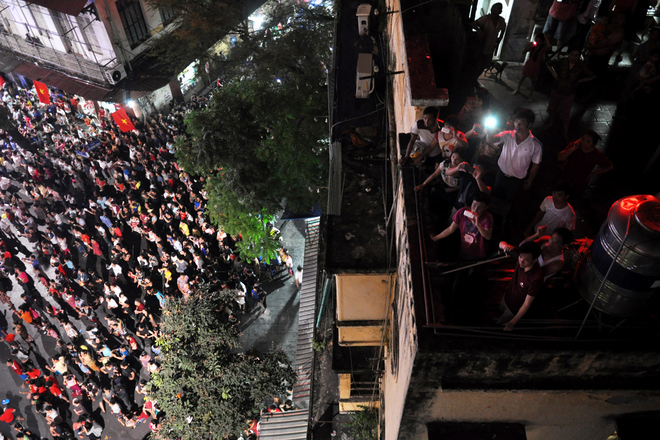 The thousands of people watch avidly "flowery fire" in the sky, sometimes they shout when seeing a series of good-looking flowery fire. The terrace of the houses which locate around Guom lake become ideal places to watch fireworks.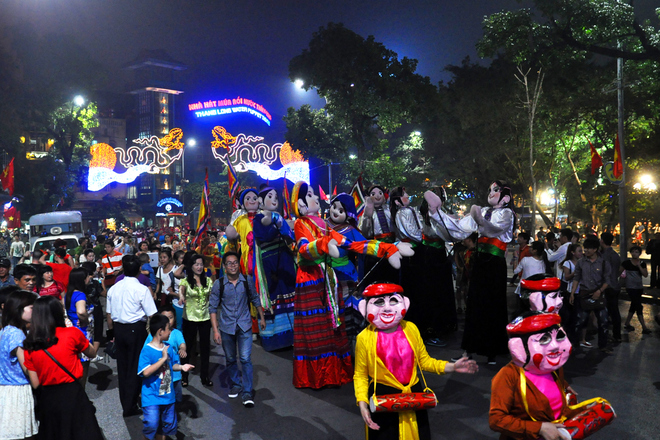 Visitors are also watched good-looking demonstration of art groups before.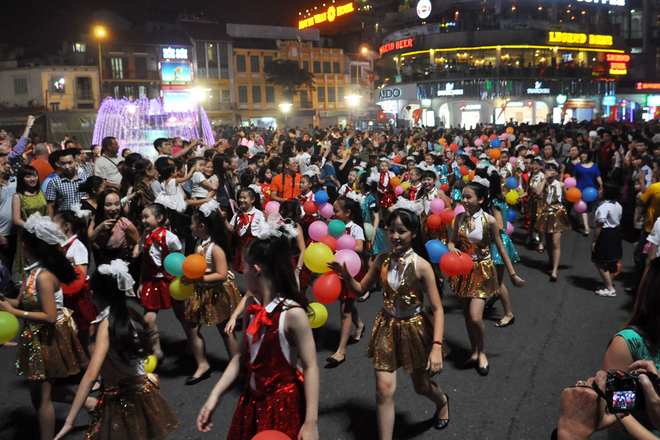 The demonstrations also add more excitedly for those who join festival.
Source: Vnexpress