THE MOST BEAUTIFUL ANCIENT HOUSE IN THE WEST
To come Tay Do, everybody often visit Cai Rang floating market, Ninh Kieu wharf,…In addition, you can't miss to visit Binh Thuy  ancient house had over 100 years old, it's used to make the scene of a lot of famous films.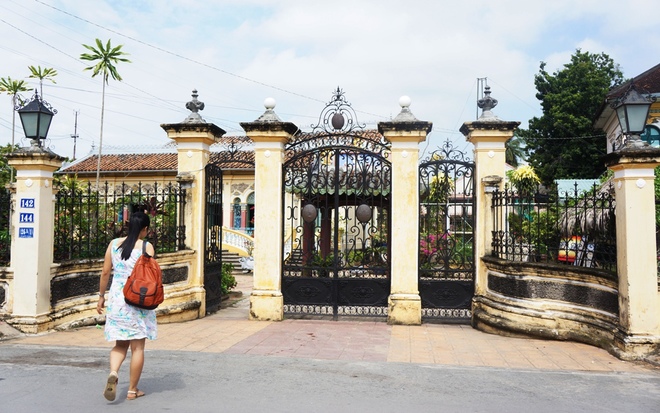 Binh Thuy ancient house was built the first time in 1870 and embellished back early in the 20th century. Located on Bui Huu Nghia street, Binh Thuy, Can Tho Province. To step over the firm gate made by concrete and iron as French-style mansion, you will see the extra gate built in East Asian architecture with 4 round columns, the front attaches a sign "Phuoc An Hieu".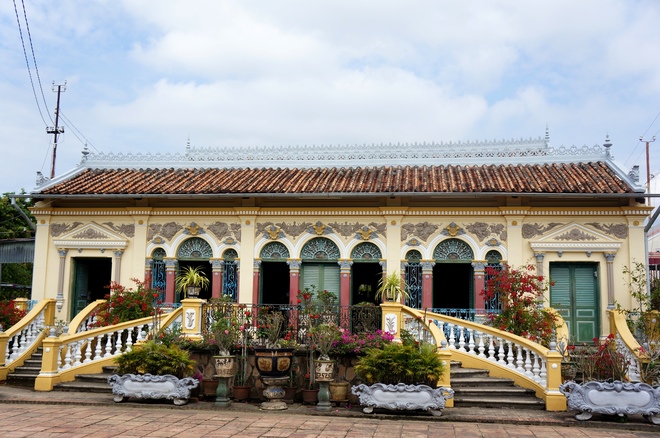 The owner house is Mr. Duong Chan Ky – a intellectual rich businessman, concurrently he is also a landowner having minded artist. He like finding new strange things of the western trend, especially that's the architecture. So visitors can find the harmony between the two cultures East – West.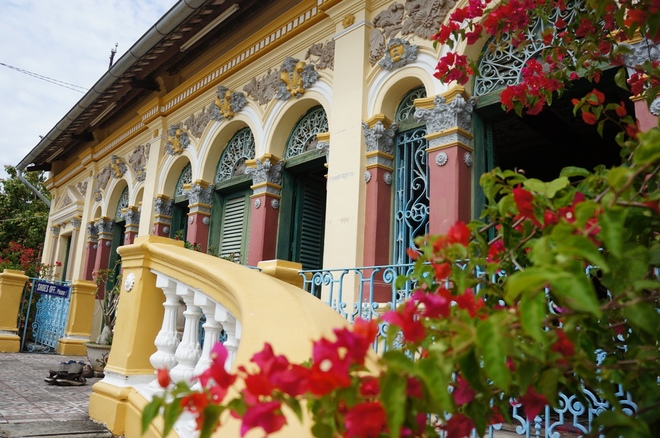 The ancient house is enclosed by many trees and flowers opening in four seasons, it makes the space in here have an ancient, lively, fresh beauty.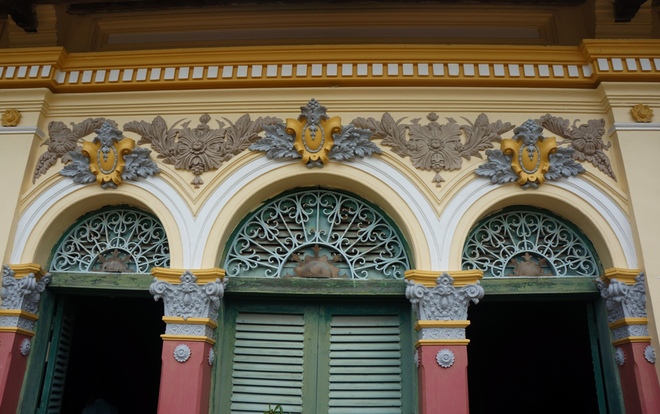 When standing in the yard and looking up the ancient house façade, you will feel surprise because the exquisite beauty of the decorative lines from column of the house, iron gates to floral motifs,…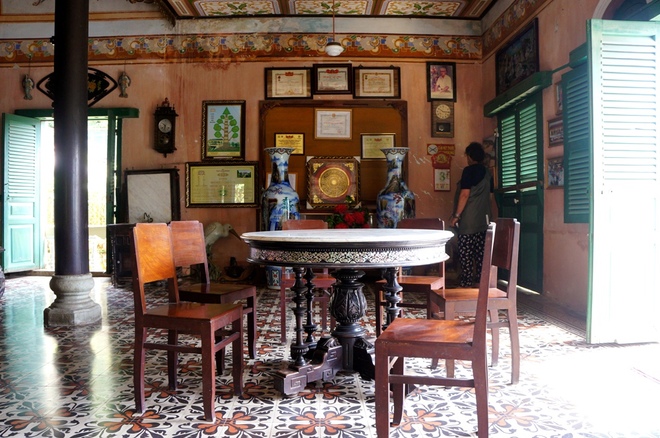 This place is built in the style mixed between the East – West, the inside bring the traditional style and the cultures of the East, the outside is the harmony with Western architecture and the natural landscape.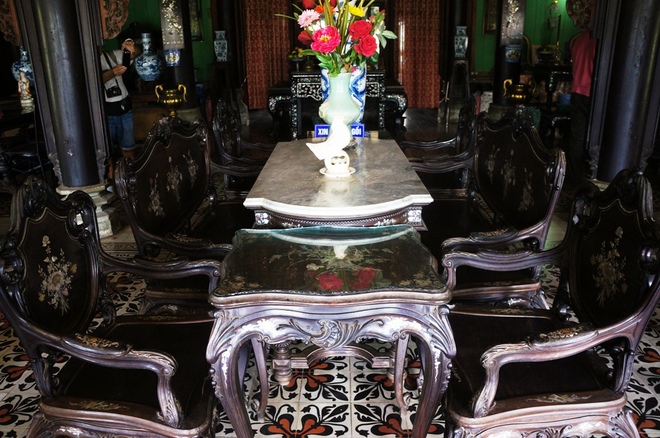 The house is prominent with three beautiful antique furnitures.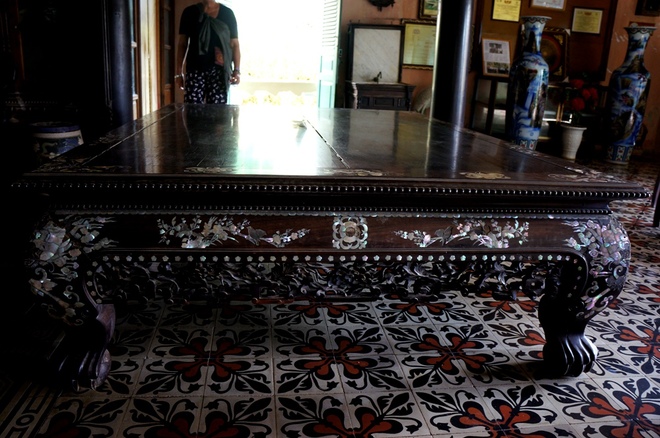 The house has five space used as a reception desk in the important rituals, decorated in the style of Western Europe. The floor is tiled flower tiles imported from France.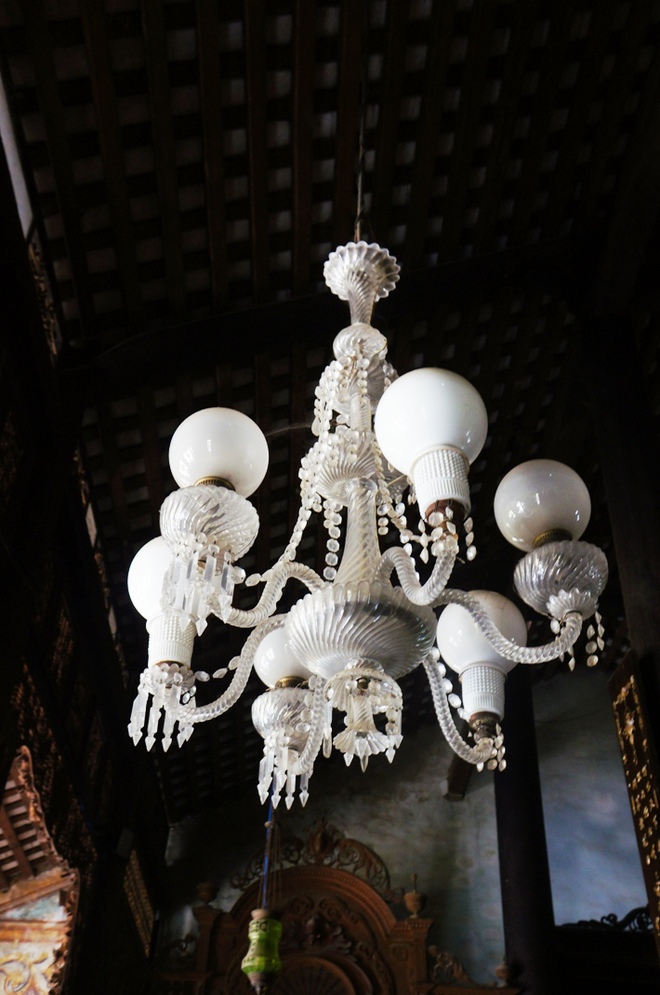 Antique warehouse also have the beautiful furniture like Bach Dang chandelier of 18th century or pair of chandelier of 19th century,…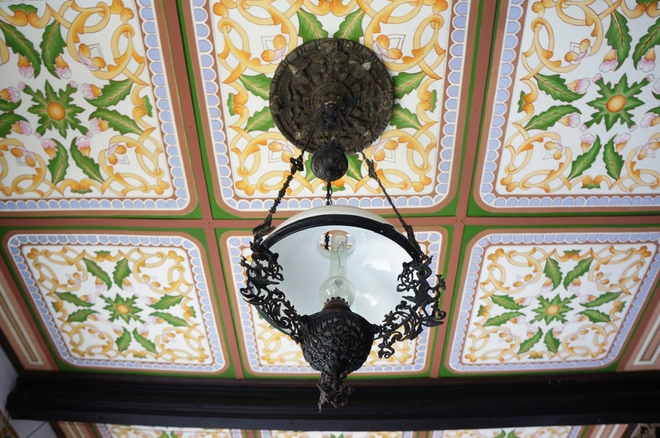 The church in here is the ancient structure, it is ranked a national monument by the government.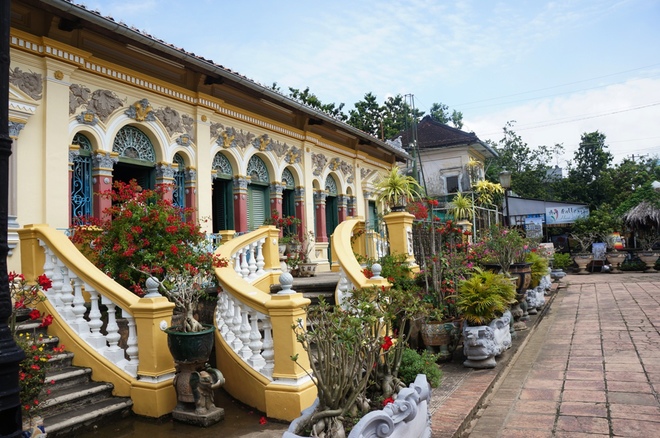 Binh Thuy ancient house is also famous both at home and abroad because it appears in a lot of films like: Nhung Neo Duong Phu Sa, Nguoi Dep Tay Do, No Doi,…
Source: Vnexpress