Phu Quoc island – a beautiful pearl of Vietnam (Part 2)
In the previous part, we have a chance to visit some special capes of Phu Quoc. In this part we are pleased to introduce to you beautiful beaches and streams which are very famous to domestic and international travelers at Phu Quoc Island.
>> Phu quoc island- abeautiful pearl of Vietnam (part 1)
6. Da Ban Stream (Feet Stream)
Da Ban stream specially has big flat rocks shaped like feet, so the local people named it "Da Ban". Legend has it that fairies usually sat on these rocks and took the bath when they came to the world. The flow of this stream is slower than that of Tranh Stream.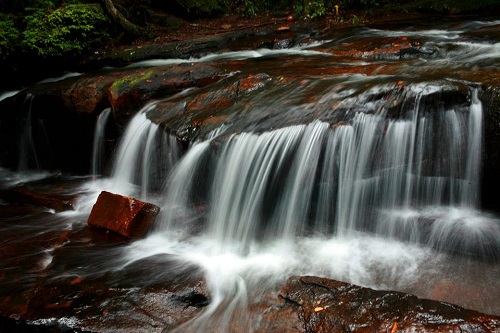 Da Ban stream
7. Da Ngon Stream
With the system of seven waterfalls, Da Ngon stream is the suitable place for those who love to explore and adventure. It always has water all the year around. But the visitors should be careful when coming to Da Ngon Stream in the rain season because rocks here are slippery and dangerous. The period from November to April is the best time to visit this stream.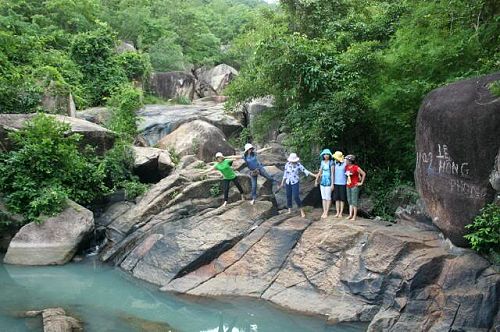 Da Ngon stream
8. Dai Beach (Long Beach)
With the white sands and the green and clean beach, Dai Beach is one of the most beautiful and primitive beaches which have been voted by BBC channel. Dai beach's coast is 1500 meters long, there are many big trees which grow straightaway along to this coast. This beach is new land of great potential which can help Phu Quoc Island develop tourism strongly.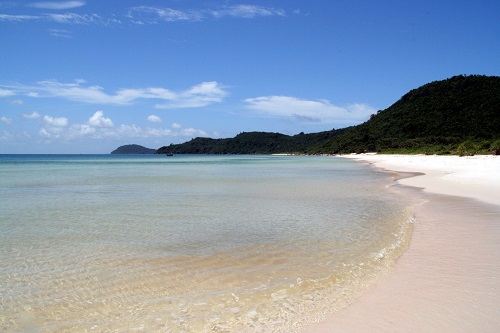 Dai beach
9. Coi Nguon Museum (Original Point Museum)
This is the 9th private museum in Vietnam. This is a place keeps mysterious stories about Phu Quoc Island. In this museum, there are 3,000 antiques including 300 precious materials about Phu Quoc's history; these materials were written by Chinese, Vietnamese, English and French. In addition, there are also many areas presents souvenirs made of sea-shell and pearl, the reservation of herringbone floors, etc.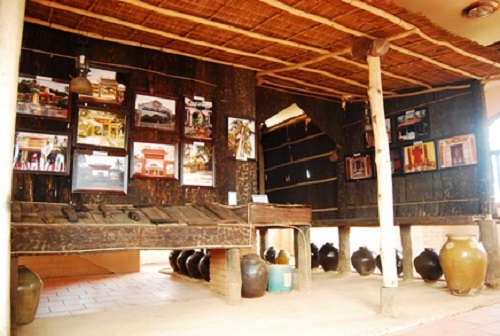 Coi Nguon museum
Have a nice day!
By Vietnam-evisa.org team