RELIEVE STRESS IN THE HANOI'S BARS AT THE WEEKEND
Indulge in vibrant space and music at the bar will help you relax after working hours, and quickly regained the spirit at the weekend.
Taboo Lounge & Bar
With the appearance is a luxury yacht, striking on West lake in the evening, Taboo Lounge & Bar offers a prime location at the top of Thuy Khe street, near Thanh Nien street. Sitting in the bar, you can admire the panoramic view of West lake outside.
It has beautiful structure, besides relaxation, it is also suitable for dating, appointment, and sightseeing. Many couples often choose this place for wedding photography.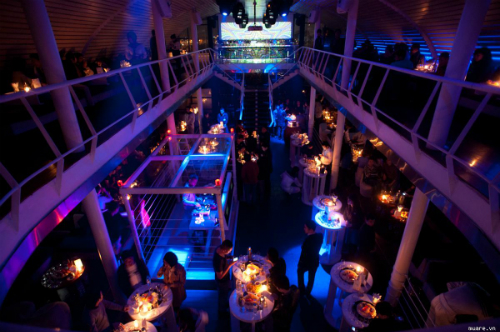 Designed as a deck on the boat, Taboo creates a sense of quite cozy place. Due to a bit tight space so if you want to come here with more friends, you should call for the reservation.
Taboo serves cool drink and good food, especially the cocktails. Gentle music, attentive service and large parking place make Hanoi young people love this place. However, the price is slightly more expensive than other places, ranging 100,000 to more than 300,000 VND. The bar is open from 10am till late.
Address: 2 Thuy Khe street, Tay Ho district
Mao's Red Lounge
Located at 7 Ta Hien street (Hoan Kiem district), Mao's Red Lounge has oriental lay-out style, impressed by the friendly and close feelings. Upstairs area is quite pleasant and the surrounding space with comfortable seating.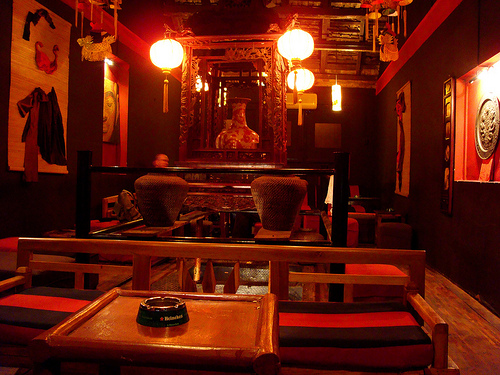 The bar is open daily from 4pm till late.
The music here is quite well with moderate loudness. Besides Vietnamese, customers come here are mostly foreigners. You can sit for hours to chat with friends, listen to Pop, Rock and enjoy Jagermeister, bottle of beer or colorful Amaretto Sour.
Service here is pretty good rated, friendly staff, working with high efficiency. The downside is there is only one toilet room in the stairwell so people have to queue in turn.
Acid Bar
With affordable price on drinks, no smoking or customer component complex, crowded but less noisy, Acid Bar is considered the favorite friendly place for young people, especially students. Compared with other noisy DJ stylish bars and just come to drink, the live music space in Acid Bar was rated quite cozy and comfortable, suitable with dating, group meetings, singing purposes, etc.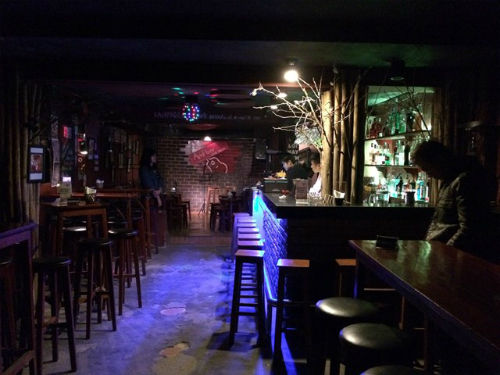 You can choose the beverage of preference, such as coffee, ice cream, beer, cocktails, shisha or fruit, etc. with the price ranging from 50,000 to 150,000 VND.
The only minus point of this place is a bit small area so sometimes it crowded, who lag behind will have to stand. It is open from 6am to midnight.
Address: 116B C8 Giang Vo street, Ba Dinh district
Source: vnexpress.net