THE MAGNIFICENT BEAUTY OF BAN GIOC WATERFALL
Ban Gioc Waterfall is known as the most beautiful waterfall in Vietnam, the largest waterfall in Southeast Asia, the fourth largest natural waterfall in the world located on a national frontier.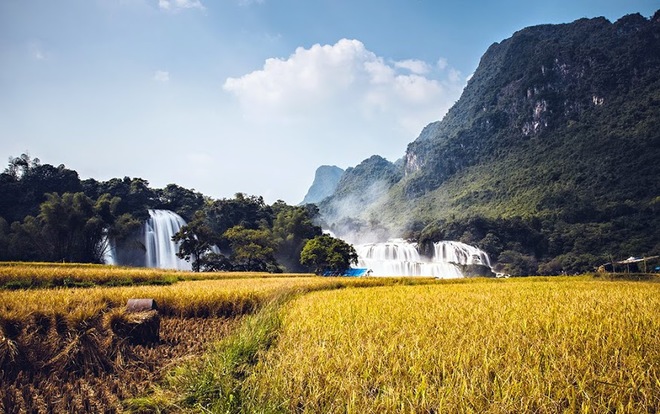 Ban Gioc waterfall is located in Dam Thuy Commune, Trung Khanh District, Cao Bang Province. Far 20 km from Trung Khanh district center northeast.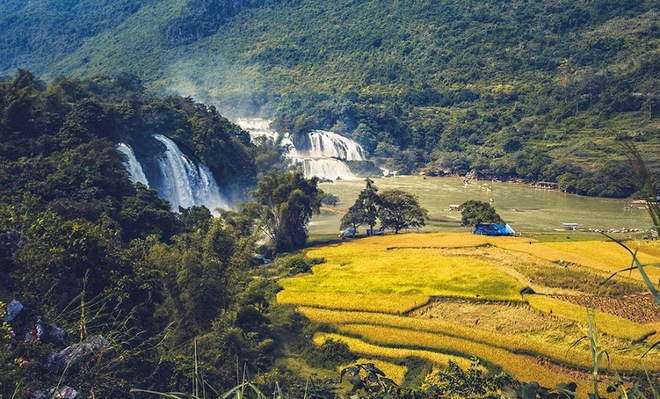 The waterfall includes 2 parts: the main waterfall ( or the low waterfall), the extra waterfall (or the high waterfall).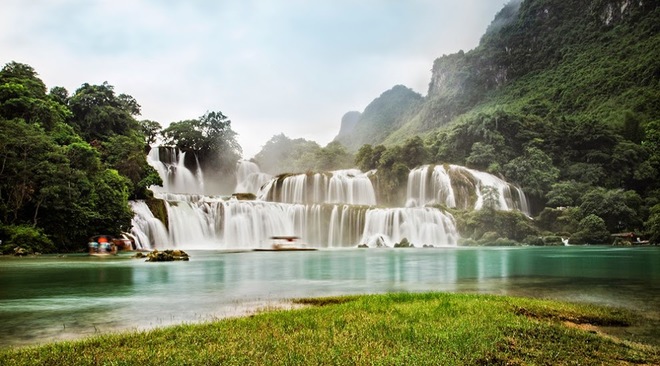 The main waterfall is the widest and largest waterfall in Ban Gioc. The waterfall is 100m wide, 70m high and 60m deep. This waterfall locates in both Vietnam and China, the border line is Quay Son river.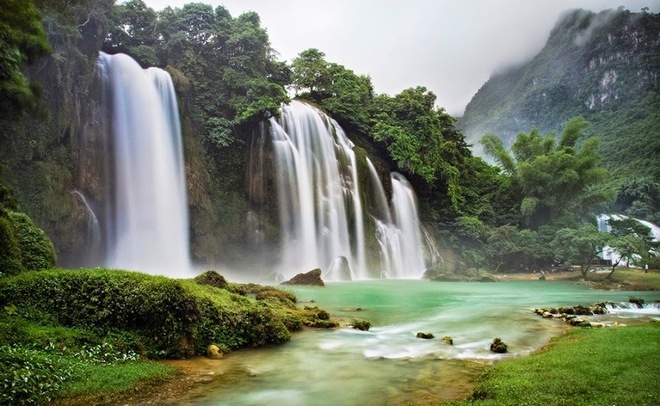 The extra waterfall is higher than the main one, but less water and it's often dry on the dry season.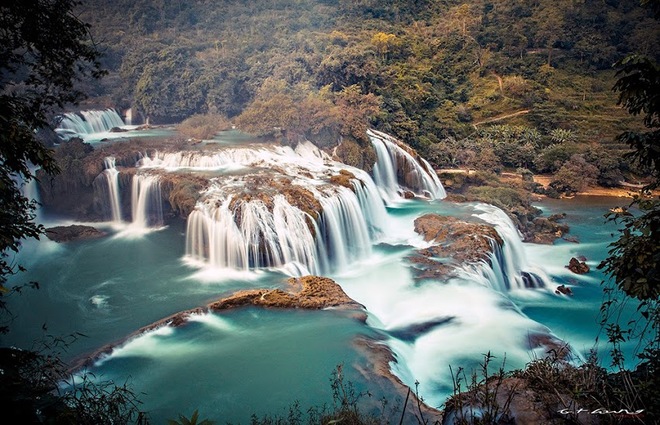 Beside of two parts waterfall which can be easy watching at the bottom, a lot of people adventure climbing on the trail to contemplate 2nd floor and 3rd floor of the waterfall.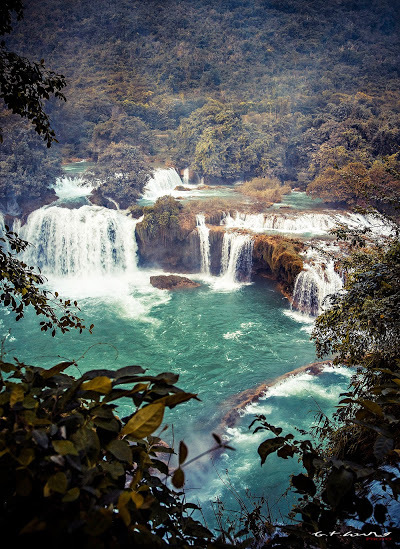 The 2nd floor of waterfall is a small lake about 30m, the water from the small streams pours into the lake and from the lake flows down the 1st floor of waterfall.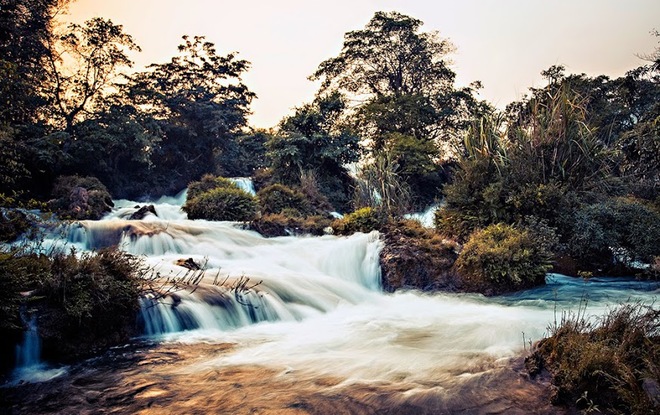 The highest of waterfall is the small streams but the rushing water. To explore these places is very dangerous, especially at large water season. Since the way is completely the trails, easy to slip. So you should not swim, especially in the flood season.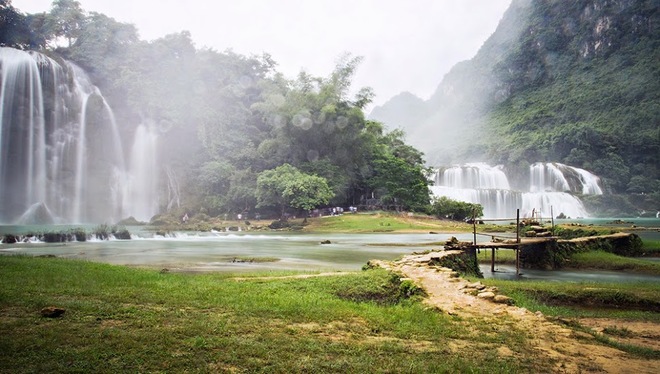 In Ban Gioc waterfall has service rowing to watch waterfall, you can use this service to take a picture.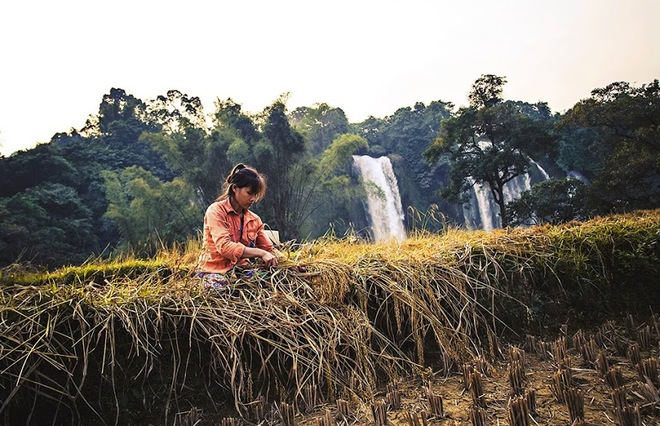 From June to October is the time when the most beautiful waterfall, especially in September, October. In addition, Cao Bang Province also has interesting destinations like: Pac Bo Cave, Ta Lung border gate, Nguom Ngao cave,…
Source: Vnexpress