THE COLORFUL FLOWERS IN HANOI
Each season has a different color, the flowers are put on the old bicycles which run around the streets making Hanoi have the sweet beauty.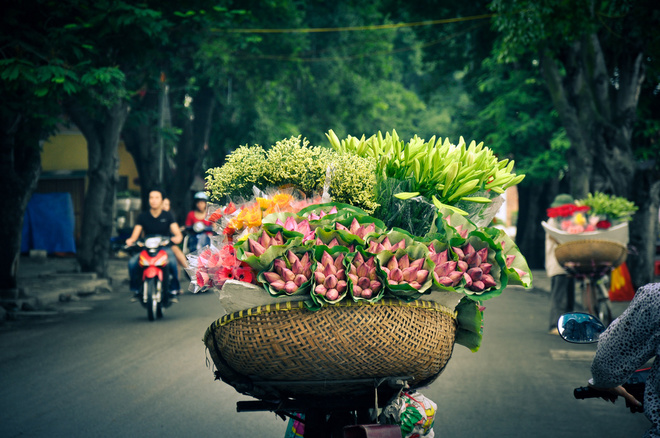 When the lotus give forth a fragrant smell throughout the lagoons in the West Lake area. That is the time which the bicycles carry the lotus to sell Hanoi people.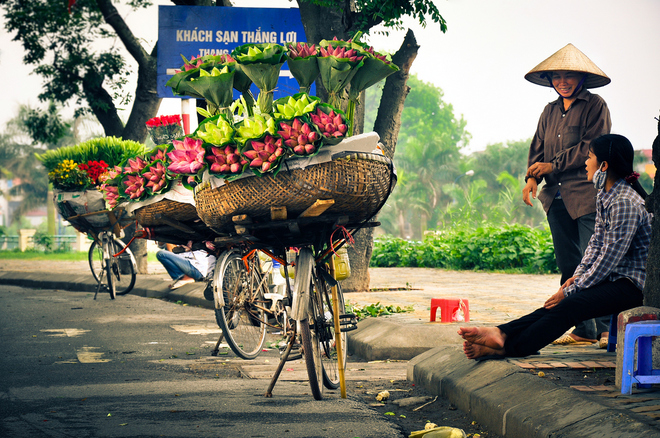 Yen Phu Street is the focus of most of those bicycles. Behind each flower basket in this season usually are white lotus buds or pink.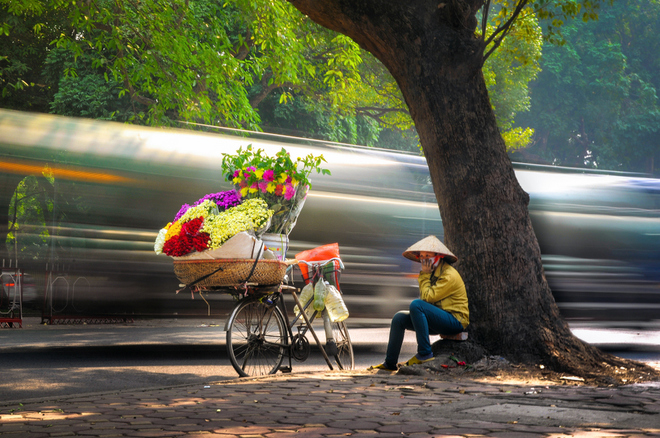 A flower bicycle with the roses, Bach Nhat flowers, Dahlia flowers,…stop for seller to relax on Hoang Hoa Tham street.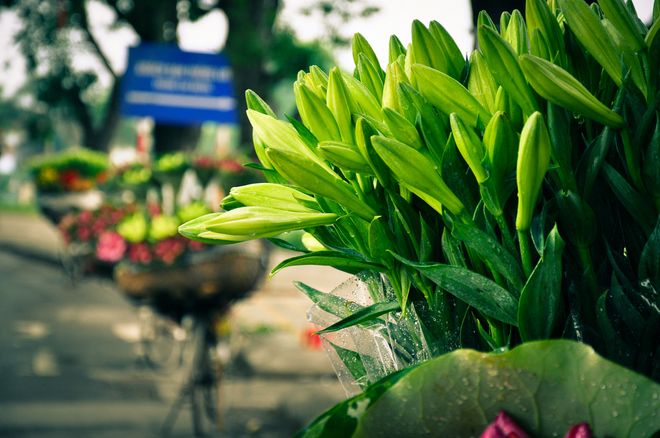 Not wrong at all, when many people say that the season returns on the petals. As only needing to look the flowers on those bicycles, you also can know the season of Hanoi.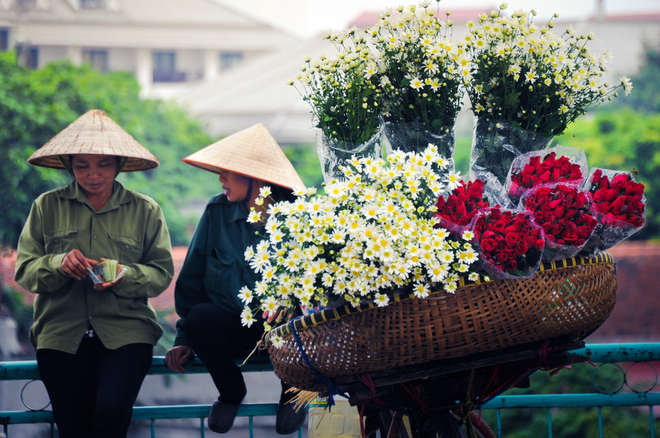 When winter comes, Hanoi becomes softer with the white of daisies.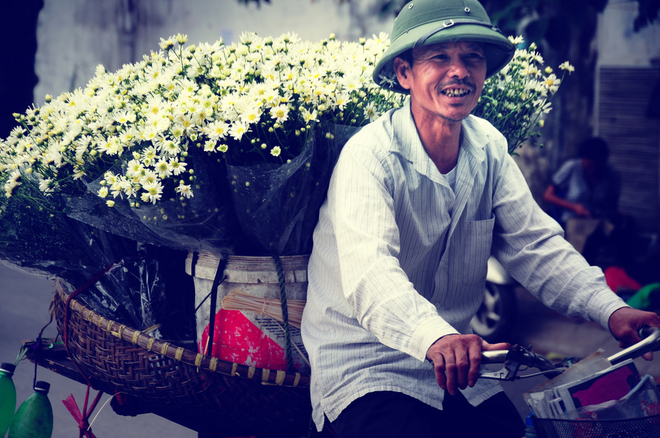 The sellers carry the flowers around the streets.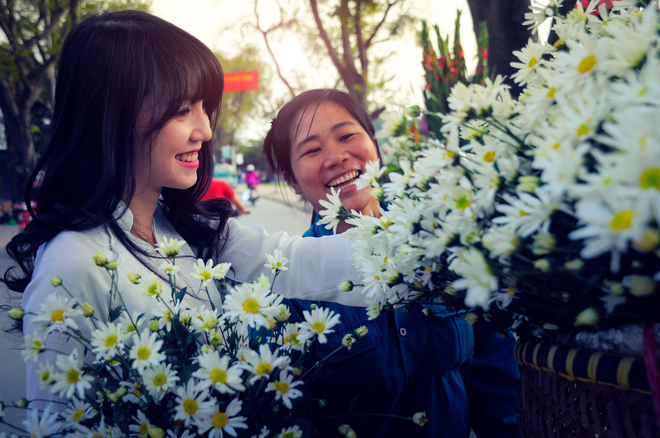 Just about 20,000 VND/bunch of daisy, you can buy and arrange flowers in the vase to beautify for family space and working.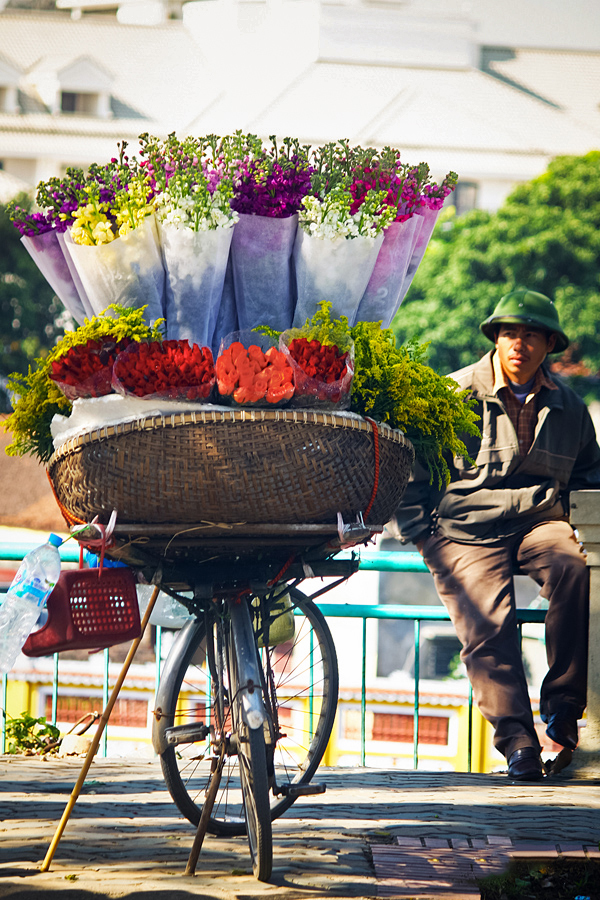 Beside of the specific flowers of Hanoi like lotus, lilies, daisy,…Delphinium flowers with more colors is more and more popular in Hanoi.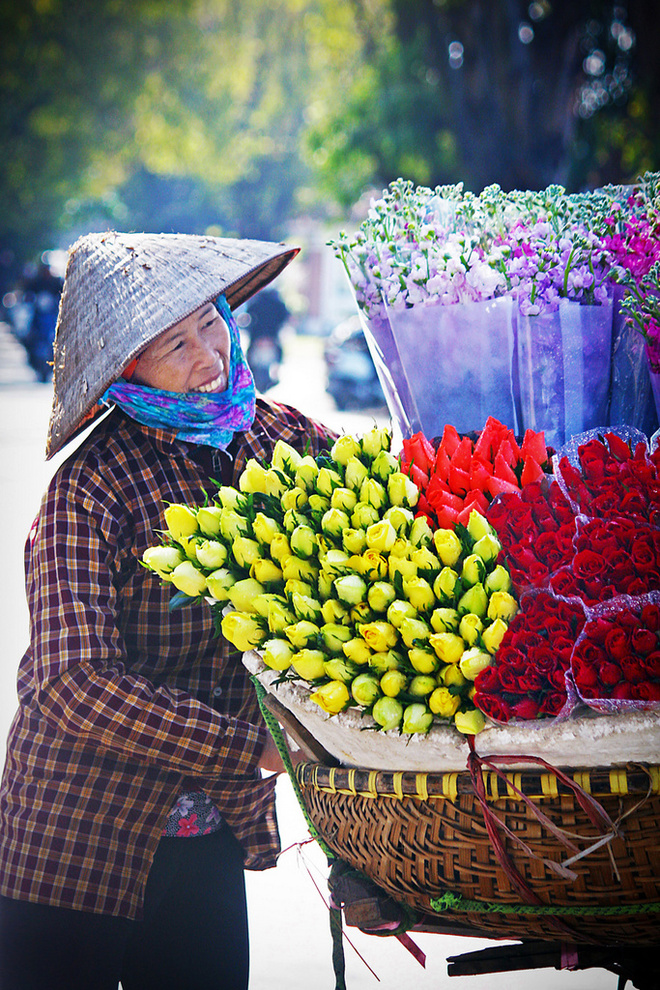 The lenient smile of the seller makes the flowers attract more.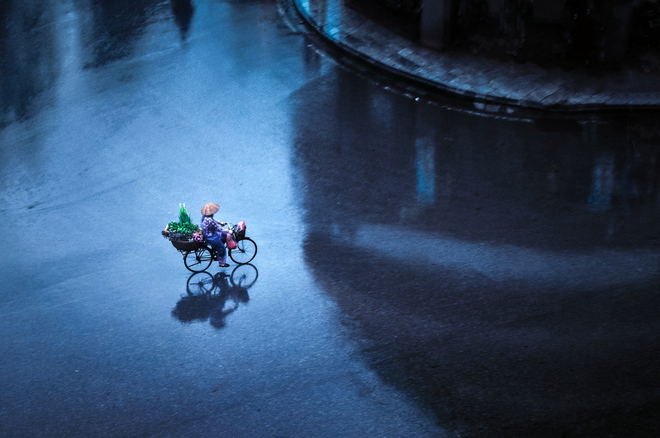 The bicycle carries flowers on Dong Kinh Nghia Thuc Square.
Source: Vnexpress