VIETNAM UNIQUE GIFTS FOR FOREIGN VISITORS
To give the gifts for foreign visitors is not difficult. However, choosing the gifts which are fine, specific and the reasonable price is an anxiety of a lot of people.
Here are 4 unique gifts of Vietnam which are been many the favorite international visitors:
1. The folk woodcut painting
The folk woodcut painting which is also called Dong Ho painting is a unique, finical art product in the paintings. From the content to the material creating a work of art are very meticulous. Beside of characteristics about the contours and the layout, the folk elements of the painting also have in the colors and the paper materials. The colors which are used in the painting are the natural colors from plants like black, green, yellow, red,…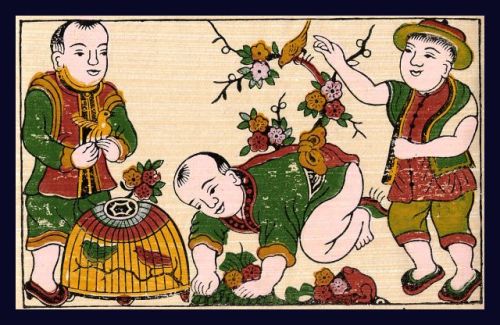 Dong Ho painting is the gift presenting the traditional beauty of Vietnamese.
Nowadays, beside of the paintings, people are also more creative with the products as the notebook made by the paper material having shaped folk painting. It's very compact to transfer abroad. These products are been the favorite foreigner, because it sketches a unique traditional culture of Vietnam.
2. Vietnamese conical Hat (Non La)
Together with Ao Dai (Vietnamese traditional dress), Non La is a symbol of fashion Vietnam in international friends' eye. It's indispensable for anyone who wants to learn about the culture and fashion of Vietnam. To give for foreign friends a Non La is a reasonable thing. Non La is used not only to wear, but also to decorate the house and wall-mounted.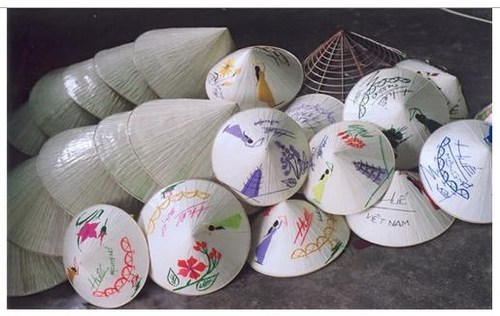 Non La, a symbol of the culture and fashion of Vietnam.
3. The traditional pottery:
The traditional pottery is considered a gift to present the pride of the Vietnamese.  The skilled workman along with the good material created the sophistication of ceramic.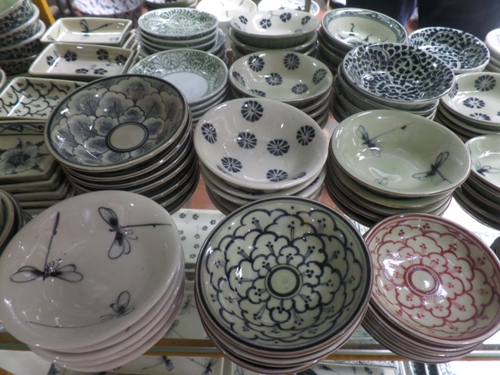 The pottery is a diversified commodity categories. So there are many choices for the buyer.
The patterns which are used more in the pottery are the dragon, trees and flowers,… it reflects the spirituality life as well as everyday life of the Vietnamese. Beside of the utensils, product to display, there are also the sophisticated painting pottery and art. You can choose to give your friends if not mind transporting heavy or overweight.
4. The dry food in Hanoi
Another gift which foreigner particularly loving is the junk foods in Hanoi, but it must be used a long time to eat on many days. The fruits which are dried like jackfruit, banana, coconut, lotus seed, O Mai…are all the first choices.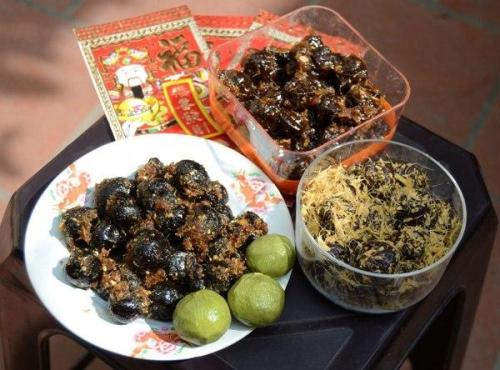 O Mai is the special food of Hanoi.
Source: Vnexpress