Do Kazakhstan citizens need to apply for Vietnam visa on arrival?
Vietnam visa on arrival requirement for Kazakhstan citizens
Why do Kazakhstan passport holders need to apply for Vietnam visa on arrival?
According to Law No. 47/2014/QH13 on 16 June 2014 on entry, exit, transit, and residence status of foreigners in Vietnam:
Foreigners who enter and exit Vietnam must have their passport or passport substitutes (hereinafter referred to as passports) and visas issued by competent authorities of Vietnam, except in case of visa exemption. The passport substitutes must be introduced to and accepted by Vietnamese competent authorities through diplomatic channel.
Since Kazakhstan is not listed in the Vietnam visa exemption list and there is no Vietnamese Embassy in the country currently, they are allowed to apply for Vietnam visa on arrival to obtain the valid visas permitting entry into the territory.
What is the procedure of Vietnam visa upon arrival?
To apply for it, the applicants must:
Travel to the country by air only;
Apply for it through a visa agent or travel agent in Vietnam before arriving in Vietnam;
Additional, they should have at least 6 month valid passport which includes as less as one blank page. In case their passport is valid less than the needed time, they need to contact with the airline to confirm that whether they can join the flight. If there is no problem with the enterprise, they can apply for visa on arrival without any hassle.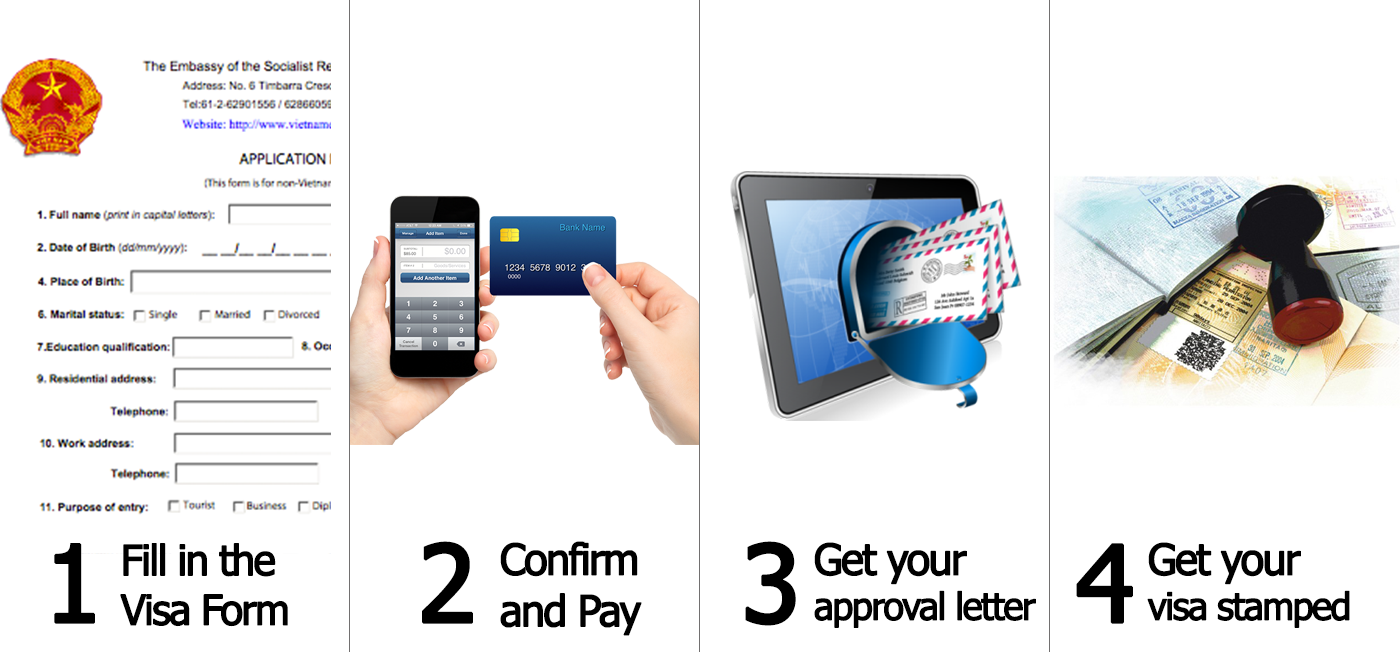 Online Vietnam visa process
Source: Internet
Notice: We can process both tourist and business Vietnam visa upon arrival for Kazakhstan passport holders which cost only from 19$. It takes only two working to receive the visa result for normal processing time and solely thirty minutes for emergency service.