How can Cameroon citizens get Vietnam visa on arrival easily?
Vietnam visa on arrival for Cameroon citizens
What is Vietnam visa on arrival approval letter?
The visa apporval letter is the issued and approved invitation from Vietnam Immigration Department. It will be sent to the enterprises or individual sponsoring the foreigners trip after their information is completely checked. The third party is then responsible for forwarding the letter to the applicants.
At the airport, the corresponding authority will verify the details on the approval letter based on their passport and travel documents. As long as they make sure they input the correct details when applying, they will surely be granted entry upon arrival in Vietnam with the approval letter. Without the approval letter, travellers CAN NOT check in the international flights to Vietnam.
In conclusion, the letter is the first obliged document which must be registerred beforehand for those applying for Vietnam visa on arrival to be submitted at the arrival.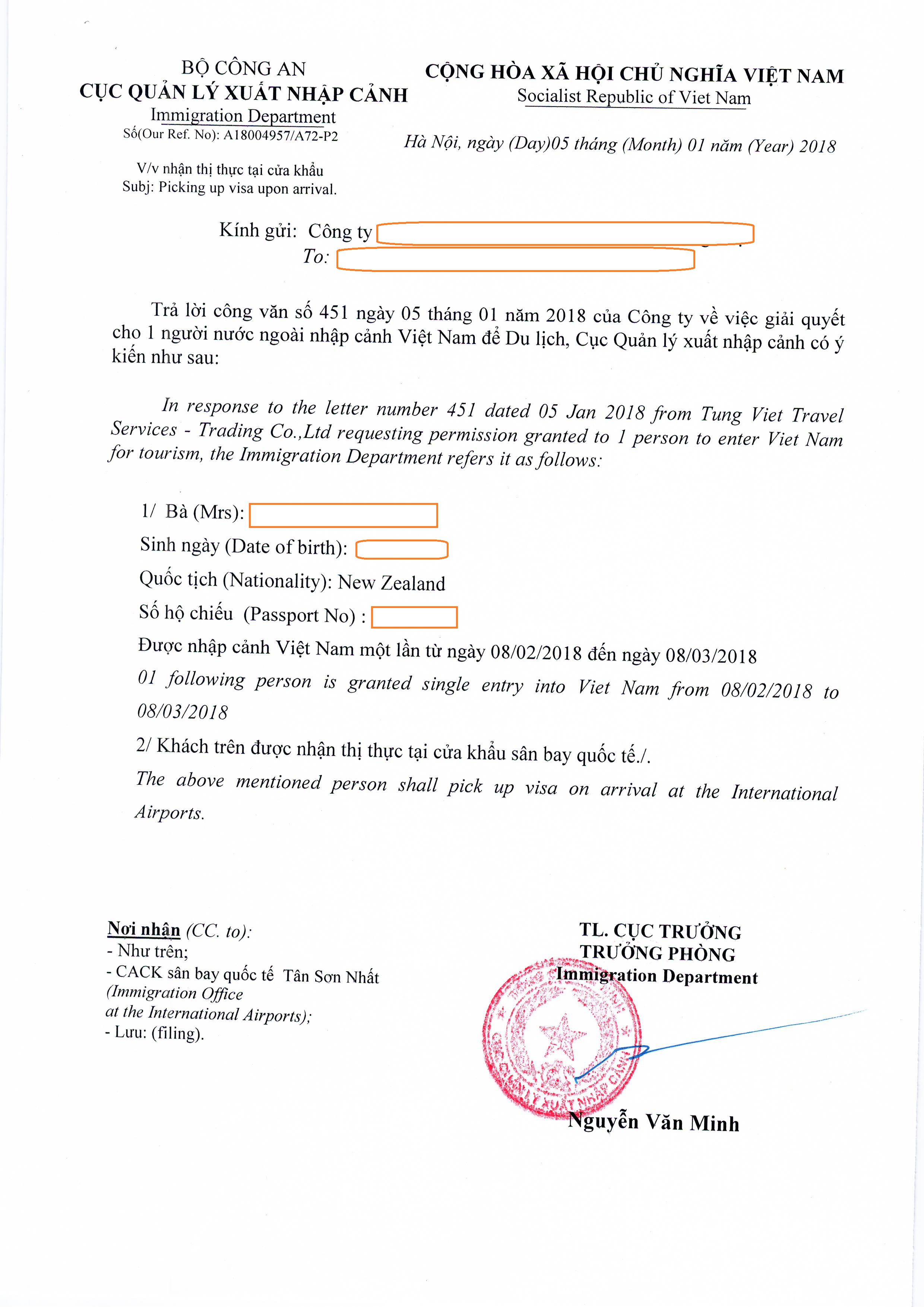 Sample of visa approval letter
Source: www.vietnam-evisa.org
The procedure of visa on arrival?
Firstly, please fill in the online application form
Secondly, please send us the following documents to our email visa@vietnam-evisa.org:
Hotel Booking for your whole trip in Vietnam
Passport scan ( your passport must be valid 6 months at least)
The flight tickets including the return ticket.
It will take sevendays to process your Vietnam visa. We will send you the approval letter once it is already approved.
Finally, please read our instruction (attached with the letter) thorougly to get the visa stamp at the arrival.
Note: The expired day of the visa will be based on the return ticket. And the fee is 150 USD/person (NOT include stamping fee 25USD/person at the the airport) to process 1 month single tourist visa.