Vietnam visa on arrival at any airport for Peru citizens
Vietnam visa on arrival allows Peru citizens to enter any Vietnamese Internation airport
Where should you apply for Vietnam visa on arrival?
Please learn that Peru citizens who are eligible for visas grant at international border gates shall submit their passports and international travel documents – visa approval letters provided by Vietnam Immigration Department and fulfilled Vietnam entry and exit forms stuck with their photos to immigration control units.(Information on under-14 children who share passports with their parents or guardians shall be declared on visa applications of their parents or guardians). In conclusion, you must obtain the visa letters before arriving in Vietnam.
The visa upon arrival is applicable for travellers entering at Tan Son Nhat airport (Ho Chi Minh city), Noi Bai airport (Ha Noi city), Da Nang airport (Da Nang city) and Cam Ranh airport (Nha Trang city).
In addition, you should apply online on our website at least two days before arriving if applying for tourist visa and three days if applying for business visa (excluding weekends and holidays in Vietnam). In case you don't have enough time but requiring the letter sent immediately, please complete the process in urgent case which your letter sent after 4-8 hours or emergency case which your letter sent within 30 minutes.
Check our special cost of Vietnam visa on arrival for Peru citizens here.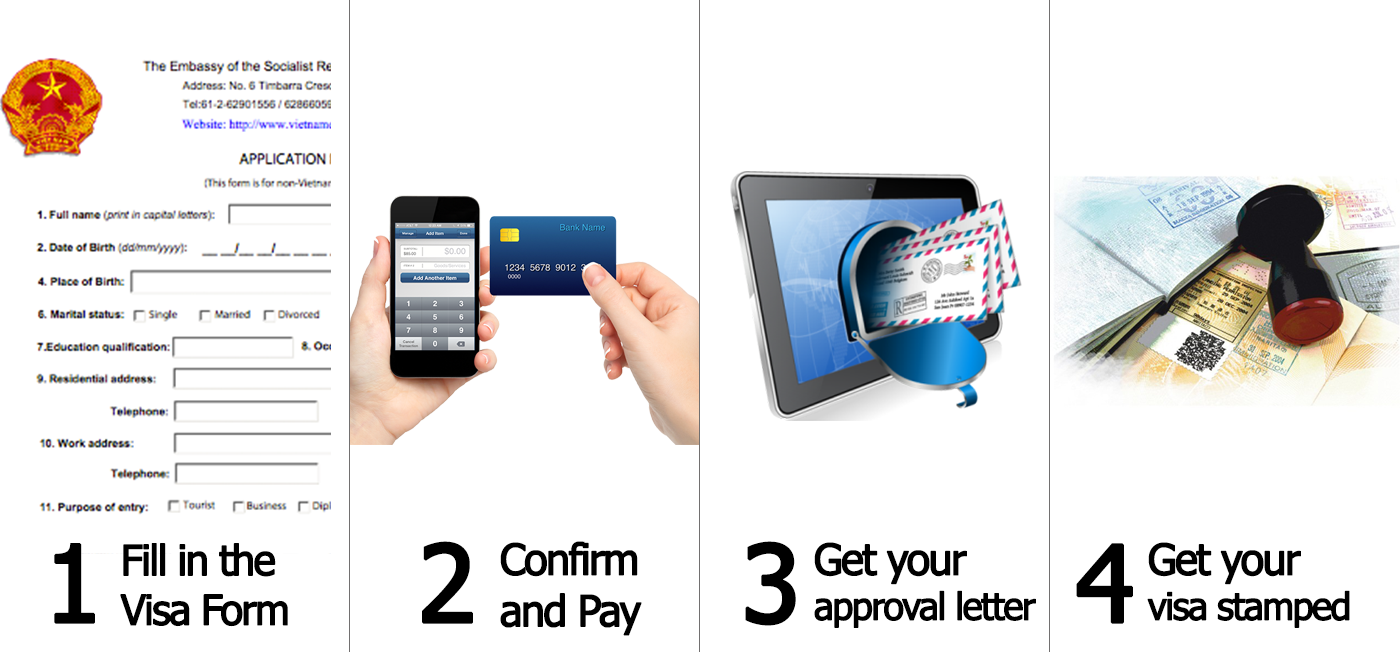 Vietnam visa upon arrival process
Source: Internet