Temporary Residence Card in Vietnam
Temporary Residence Card/ TRC can be seen as a Vietnam long-term visa granted for foreign workers who have work permit, foreign investors investing in Vietnam or foreigners' relatives with TRC.
The TRC granted is valid for at least 1 year, 2 years and 3 years to the utmost. Once foreigners have TRCs which are still valid, they are not required Vietnam visa but have a right to reside within time period written on the card, use card together with passport for Vietnam entry or exit, act as a guarantee for their families to enter Vietnam for travelling or living.
The cases that are eligible for temporary residence card granting:
_ Foreigners who are members of diplomatic representative missions, consular offices, representative missions of international organizations under the United Nations, intergovernmental organization in Vietnam and spouse, child under 18 years old and maid are granted the temporary residence card with symbol NG3.
_ Foreigners who are granted visa with the symbol LV1, LV2, LS, ĐT1, ĐT2, ĐT3, NN1, NN2, DH, PV1, LĐ1, LĐ2, TT shall be granted temporary residence cards with similar symbols with the symbols in their visas.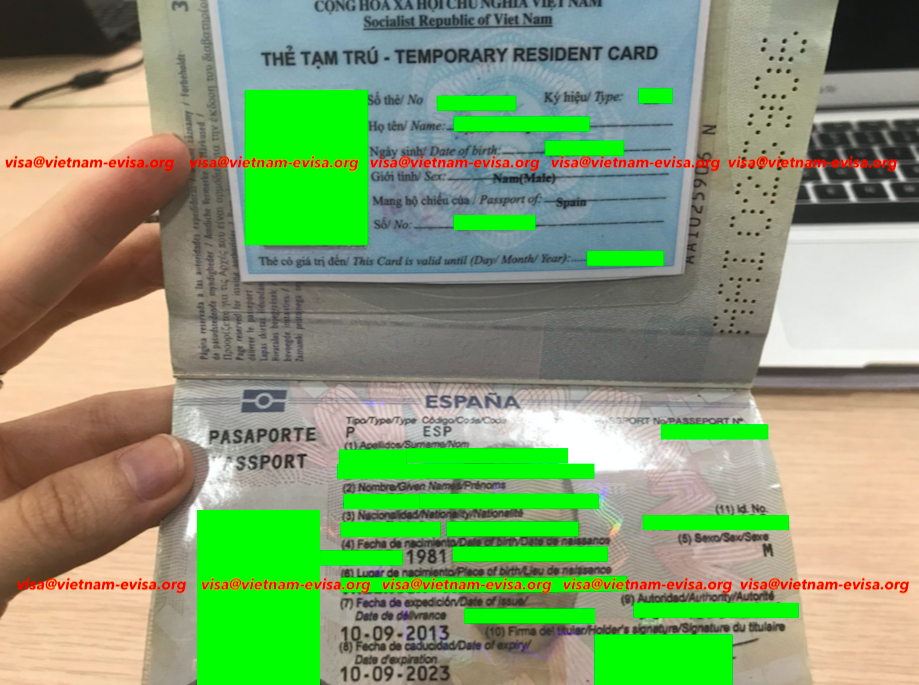 Saving more time and avoiding paperwork hassle with full supported procedure, please contact us to get Temporary Residence Card.
Visa Team of Vietnam-evisa.org
Hotline: + 84.909.343.525
Email: visa@vietnam-evisa.org