Phu Quoc island – a beautiful pearl of Vietnam (Part 3)
In the previous parts, we have introduced the north and the west sides of Phu Quoc island, now we are happy to introduce the nice view of the south and the east sides of Phu Quoc. The south and the east of Phu Quoc featured traditional villages and an old prison. They can help travelers know clearly about Phu Quoc's history and the life of local people.
>> Phu Quoc island - a beautiful pearl of Vietnam (Part 1)
>> Phu Quoc island - a beautiful pearl of Vietnam (Part 2)

1. Cay Dua prison (Coconut prison)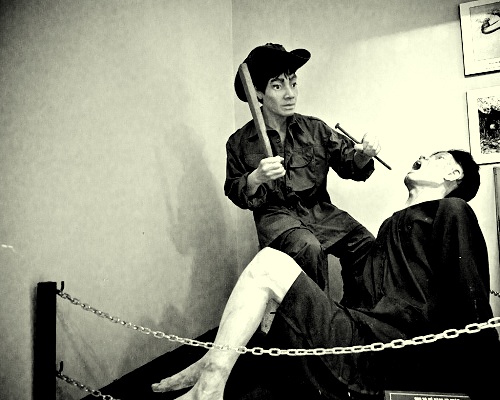 Models of Vietnamese soldiers in Coconut prison

Coming to Phu Quoc Island, you can see what happened to Vietnamese soldiers. They were maltreated both physically and mentally by foreign invaders, but those soldiers bore their tribulations bravely. Visiting this stockade and exhibits, visitors can know clearly the love of Vietnamese's country and the history of Vietnam.
2. Sao Beach (Starfish Beach)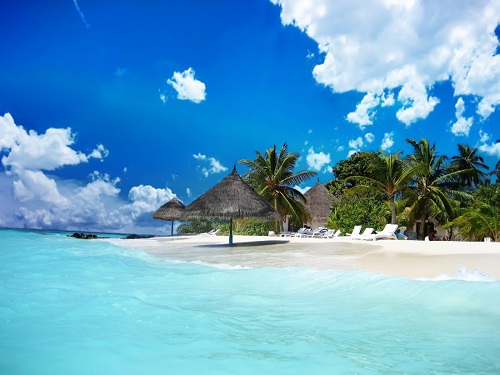 A beautiful view of Starfish Beach
Star Beach is one of the most beautiful beaches at Phu Quoc island. It possesses the white sands which is 7 kilometers in length and looks like a decrescent moon.
Because of its gorgeous, this beach is full of tourists in the travel season; so travelers who want to enjoy its beauty should come to this beach in the early morning.
3. Ham Ninh fishing village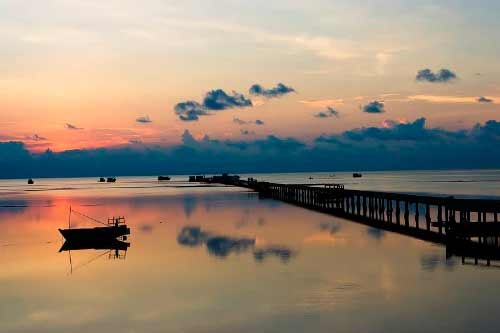 A nice view of Ham Ninh when the dusk comes

Coming to Ham Ninh, visitors maybe have feeling to see the life of old people. The life there almost keeps its original with houses made by leaf. The key jobs of people in this village are diving for pearls, sea cucumber and catching sentinel-crabs. Travelers should visit Ham Ninh in the early morning to enjoy the fresh atmosphere and the peace of life of the local people. Especially, there is a feature food that tourists should enjoy when they come to Ham Ninh: boiled sentinel-crabs. The fresh sentinel-crabs have just been caught from the beach and boiled immediately with the bright red and the mix of salt, pepper and lemon will bring an unforgettable favor for those who have a chance to enjoy it.
4. Fish sauce factory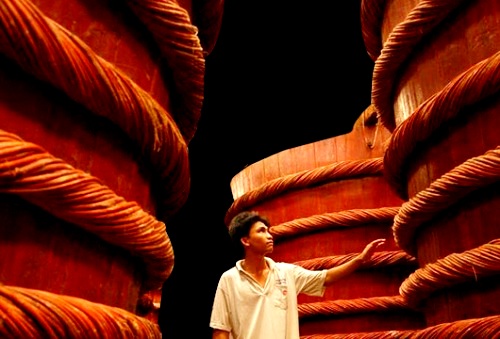 A worker are checking inside fish sauce factory

If visitors visit this factory, they will have a chance to find out the traditional method to make fish sauce with the great taste. This method makes Phu Quoc fish sauce brand becomes special. Phu Quoc possesses more than 100 big casks which are full of hundreds liters of pure fish sauce. Visitors can buy some bottle of fish sauce to make meaningful and unique souvenir for their relatives and friends.
Have a nice day!
By Vietnam-evisa.org team