Visa tips to save cost when apply Vietnam visa
As you know, applying Vietnam visa is the first important step to prepare for your trip to Vietnam. Almost every one considers cost or fees of getting a Vietnam visa. Although it's just a small amount in their trip, saving money right from the early start may be an interest before visiting Vietnam.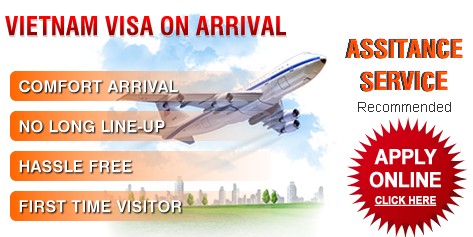 So, why don't you save money with Vietnam visa application service if you can?
- The first way is to consider between applying visa at Vietnam Embassy and applying Vietnam visa online via website. 
Applying visa at Vietnam Embassy: you must check the visa requirements carefully before coming to Vietnam Embassy near your local area, and then submit required documents to get a Vietnam visa within 4-5 days. The cost of getting visa this way is about USD 100 plus cost of transportation and others.
Applying visa on arrival: in this case, you have to pay only about USD $20 ( and USD $12 if apply many applications) plus a stamping fee of USD 45 for single entry visa and USD 65 for 1 month multiple entry visa and USD 95 for 3 months multiple entry Vietnam visa without any hidden charge. It's not only save your money, but also save your time.
- The second way is to define exactly arrival date when fill full information to application form. You should remember that a Vietnam visa starts and end on fixed dates as specified in your application. If you enter two weeks late, your one month visa will have two weeks left only and you will have to renew it to stay longer in Vietnam. And of course, it's more expensive fee for visa renewal.
- Another way is to choose suitably which type of visa you need: single or multiple entry visa, because if you have already applied for a single entry visa, and now you want to re-enter Vietnam within 1 or 3 months after existing once, you must apply for another new Vietnam visa. So why don't you apply for a multiple entry visa to save your both time and money. Or, if you only want to visit and leave Vietnam for other country, the single entry is best choice to save your cost.
We hope that the above tips will be useful for those who are going to visit Vietnam!
Have a nice day!
Visa Team of Vietnam-evisa.org