Cheap Vietnam visa on arrival for Ecuador citizens
How much dose it cost to apply for Vietnam visa on arrival?
The Vietnam visa upon arrival fee includes the stamping fee and service fee.
Vietnam visa on arrival service fee
You must verify that any foreign visitors wishing to apply for Vietnam visa on arrival for the tourist purpose or business purpose is supposed to contact with the third party who is the visa agent or travel agent in Vietnam.
We are – visa agency will hand your information to Vietnam Immigration Department and complete the required procedure to get your visa issued.
After your visa being approved, we will be responsible for sending it to your email address. You can use the visa approval letter to enter Vietnam without any hassle.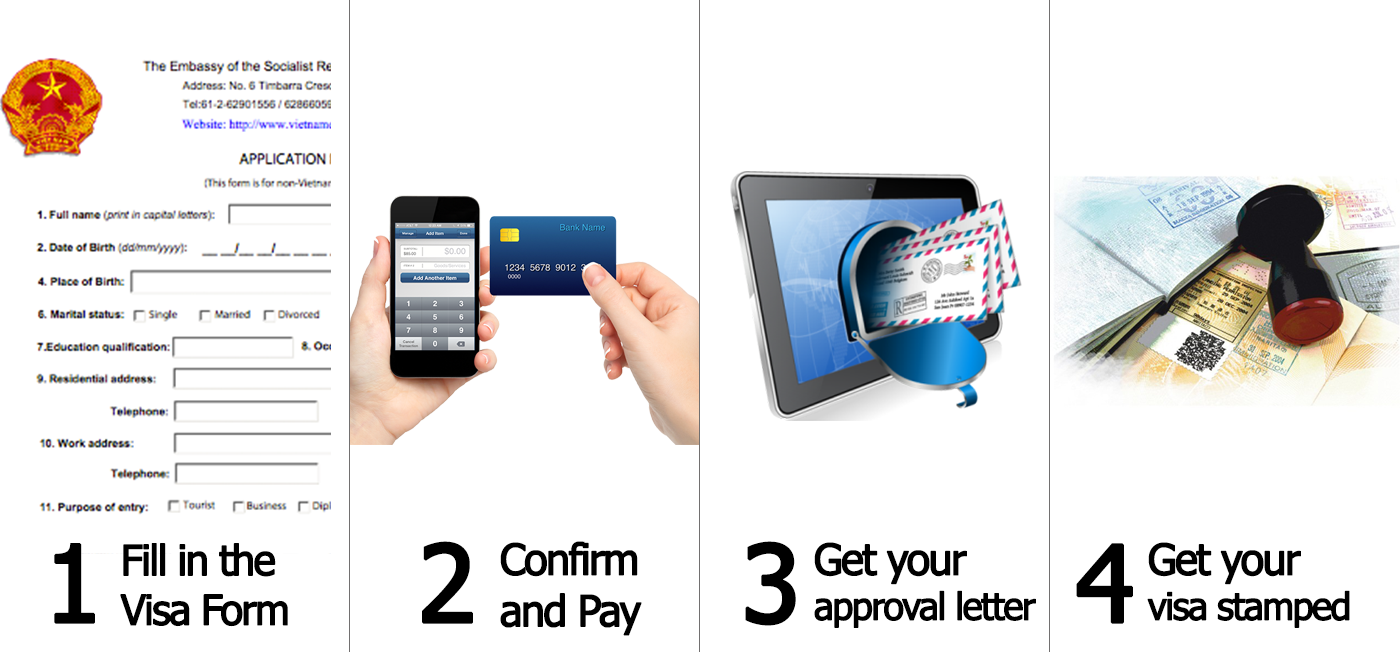 Vietnam visa upon arrival process
Source: Internet
The stamping fee of visa on arrival
The stamping fee is paid to the Immigration Officer at the arrival airport for stamping your passport and officially allowing you to enter into the country. This is the obliged fee for any foreigners coming to Vietnam and is listed on the government website.
Important notice:
You must prepare the exact amount in US dollars;
You can apply for the full package which includes the stamping fee and fast track service. Our staff will welcome you at the arrival and he/she will complete the visa process including handing the fee on your behalf without your queueing up as the others.