Completely cancel user's concerns of Vietnam Visa on arrival service in the first time
A/ What is "Vietnam visa on arrival"?
In the past, the foreigners who enter to Vietnam the first time felt confused about the procedures to have "Vietnam visa on arrival". But now you do not worry about that. Millions of foreigners traveling by air to Vietnam have used Vietnam visa on approval.
This is the cheapest and quickest way to get visa for you enter to Vietnam. You just need to enter to the online visa website. After that, you fill the private information in "online application form" in "APPLY ONLINE" tab, complete with the payment and we will process your visa within 2-3 working days.
We will send to you the approval letter which is issued by Vietnam Immigration Department and you must print it to board the plane. You will get visa stamp at the international airports in Vietnam. The procedures to get your visa become easier with this service because you just do it online.
B/ How long does it take to get "the approval letter" for your visa on arrival?
The below information helps you to understand clearly how rush for you to apply Vietnam visa services:
1/ Urgent Vietnam visa: This case for those who would like to get Vietnam visa in a few hours. We will process your visa within 4-8 hours. We also provide "the Emergency Vietnam visa service" for those who would like to get visa right away because some reasons are out of your control. This problem usually happens to those who need to Vietnam in urgent but do not have time or forgot to apply in advance.
2/ Supper urgent Vietnam visa: This service takes you maximum 30 minutes to 4 hours.
3/ Penalty Vietnam visa service: for those who would like to enter Vietnam on Saturday, Sunday, or public holiday without approval letter. Please contact us if you are in this case. However you will be charged you 160 USD/person. We can make this visa in 30 minutes and our staff will process all procedures for you when you arrive.
C/ The most important notice in the first time for passengers:
1. Website which you apply visa online is in charge of legal company. This company has exact address, telephone number in Vietnam. In addition, the layout, content in website usually has been updated, clear and beautiful. For sure you can send a question to the website. If the reply email has clear content, correct grammar and comes quickly, this website is reliable for you to apply.
2. You have to check the important documents carefully at your home including approval letter, 2 photos 4×6cm size, enter and exit form and the money in cash for stamping fee to get the visa at the airport before you get on flight. You will be refused to get the board if you have no the letter.
Note: Stamping fee is 25 USD for a single entry visa or 50 USD for a multiple entry visa.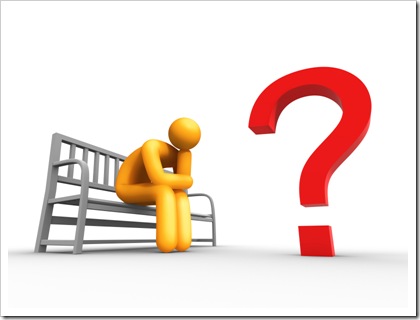 D/ When you do not make sure exactly about the entry and exit dates, how can you fill out in the visa application form?
When you would like to apply visa online that you are not sure about your entry and exit dates, you can also apply it normally, do not worry about that. At that time, you just need to remember an important thing that you will choose the earliest date in your estimated duration to fill in the entry date section and the exit date is not important.
Ex: When you are going to enter to Vietnam in the middle of March and stay here within 10 days to travel. At that time, you will apply to the application form and fill out the entry date is about March 14 or 15. You can also enter to Vietnam on these days or some days after that and can exit anytime within your visa duration.
E/ How many kinds of fees you have to settle when you use Visa on Arrival?
There are only two basic fees for clients to settle are "service fee" and "stamping fee".
1/ Service fee: is the fee that the clients have to pay to visa agent to process the approval letter visa.
2/ Stamping fee: is the fee that they have to pay in cash at the landing visa office at the airport.
Leslie Berclaz

Switzerland

Cancel e-visa

Jan 14, 2018

I have to cancel my e-visa , it is not possible with Switzerland and I went to the Vietnam embassy and made the visa there . Please cancel payment and application for e-visa .

Vietnam Evisa Support

Jan 14, 2018

Dear Madam,

May I have you Application Number? Or you can send us an email. We need to check your case first and inform you later.

Thanks,

Anna Lily (Ms.)

NARAYANAN ARJUNAN

India

Dec 10, 2019

I would like to cancel my visa application EVS1409851
kly forward my request asap.

Vietnam Evisa Support

Dec 11, 2019

DEAR NARAYANAN ARJUNAN,

Thanks for your concern,

Please email us your request

For any further details, please contact us at visa@vietnam-evisa.org or call us at +84.327.117.119

Regards,

Stepfanno Tran (Mr.)

marion nicastro

United States

VOA

Nov 18, 2016

I do not want this service, I need to have my visa before I leave for this trip.
Please do a full refund, I do not want this service.

Vietnam Evisa Support

Nov 18, 2016

Dear Sir,

Thank you for your email.

Please urgently email us and confirm by email, we will go ahead to refund for you.

Best regards

E-visa team.